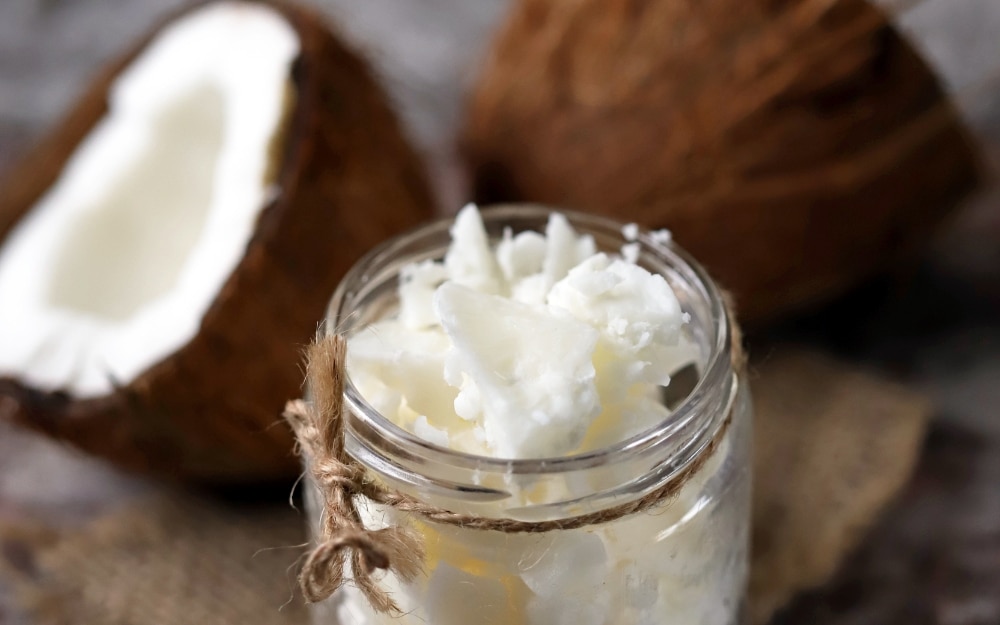 COCONUT OIL FOR HAIR GROWTH
Coconut is a versatile plant with uses from its root to leaf. Our ancestors believe that it can be used for almost all ailments of the body. The best product of coconut is its oil. Coconut oil can be used to treat everything starting from skin eczema to hair loss. In this article, we will discuss the extraordinary qualities of coconut oil for hair growth. 
Coconut oil has acting benefits on the scalp, roots, and hair fibers individually. The reason why coconut oil is more effective than other oils is because of its easy absorbent quality. This prevents dryness of hair, moisturizes, hydrates the scalp, and maintains the volume of hair. 
This versatile oil contains antimicrobial and antibacterial properties which are essential in preventing dandruff as it is one of the most common reasons for hair fall. The antifungal agents present in coconut oil stop dandruff from increasing. 
Coconut oil seals the hair, locking in moisture. This can be used as a natural conditioner because of this property. Due to these, hair growth will be quickened and the texture of hair will improve greatly. By using coconut oil on a daily basis, we can get thicker, longer, and stronger hair. 
It also contains vitamins and fatty acids which penetrate the cuticle and nourishes it from the root so that hair grows faster. The method of application can be various, but for best results, regular application as a hair mask is the recommended method. 
Coconut oil is also known to reverse hair damage because it is mild and non-irritating. It can also be used as a base carrier oil for the mixing of other essential oils which can promote hair growth Using oils such as castor, argan, olive, and peppermint with coconut oil can speed up the growth process of hair by nourishing the roots and deep cleaning them.
Despite being helpful in growth, coconut oil can stop itchiness, frizz, and dryness. Just a little of it, applied over dry hair can restore the luster and give it a wonderful shine. 
To achieve faster results, it is important to use coconut oil properly. For hair growth, one should leave coconut oil in the hair overnight and rinse it afterward as it will act as a pre-wash hair protector. We can also apply it as a hair mask after bathing to condition the hair.
It is important to consistently use coconut oil and be wise with the usage. Too much of it can weigh down the hair and make it appear greasy, with just the right amount you can achieve the desired results. If you are a person struggling with oily tips, then it is very vital to rinse your hair thoroughly after every coconut oil mask.
The antioxidants in coconut oil will give long-lasting effects on the scalp so that future hair growth is healthy. When regularly used, coconut oil will become your favorite pre-shampoo treatment, conditioner, hair mask, and hair oil.