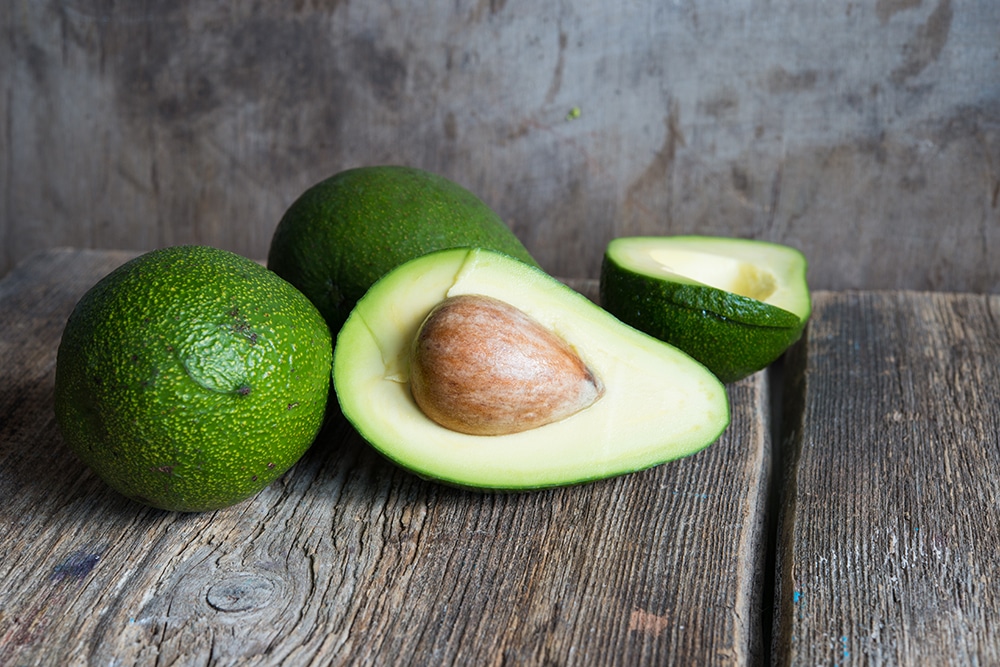 The era of spending all your time and money in a spa is over. The best skin treatment known to all is available in your kitchen itself. In order to cleanse and even out the skin tone, a face mask is just the right thing to choose. It is rich in essential oils, fruit extracts minerals and vitamins. For different skin problems, there are different kinds of masks out there. Most of which mainly help in cleaning the pores in the skin and allow it to glow naturally.
Avocado is a fruit that is overloaded with good fats, omega fatty acids, vitamins, and many other nutrients. From relieving redness, inflammation, acne, or flaky, dry skin, to using it as a regular conditioning element, avocado is definitely the right choice.
Benefits of Avocado
Consumption of green and yellow vegetables and fruits are beneficial for your skin. Avocado is a hydrating agent, and its oil is rich in antioxidants like B-carotene, lecithin, and linoleic acid that nourish dehydrated, flaky, and chapped skin.
It is also a natural skin whitener. Skin whitening consists of more than the complexion magically changing after using a face mask. The ingredients should improve the overall health of the skin and protect it from further damage rather than giving it a temporary glow. The vitamins in avocados combat skin malignancy and repair it as well. Avocados also remove dead skin cells, fight bacteria related to acne, unclog pores and, in turn, also transform the health of the skin.
Avocados can also be useful in reducing acne and lesions or scars. It contains lauric acid, which makes it anti-inflammatory and other nutrients act as antibacterial and antiviral agents. The oils in an avocado face mask can do a brilliant job for your skin's health.
Avocado is also an excellent anti-aging agent. The skin goes through a lot of damage because of free radicals, pollution, effects of UVA, and UVB rays, which lead to fine lines and wrinkles and loss of elasticity. The essential fatty acids, Vitamin E, and F present in avocado slow down the process of wrinkle formation. It contains antioxidants like lutein and zeaxanthin that are known to protect the skin from aging. It's very accurate to say that avocado works like miracles on any skin.
A face mask with avocado and honey can be very beneficial in fighting acne and dry skin. The antioxidants make the skin softer and smoother and repair the damage caused by free radicals and pollution. Now, honey is best for providing a natural glow to the skin and reduce dark spots, scars, and pigmentation. While one soothes the skin, the other ingredient brightens it up and adds radiance.
A face mask with a paste of avocado and yogurt can give the perfect nourishment to dry skin as it is a probiotic and, therefore, rich in zinc, lactic acid, Vitamin B, and calcium that also fortifies the skin. To exfoliate the skin by removing dead cells and clearing the surface, lactic acid, along with avocado oils are essential. Which is why, yogurt, along with avocado, can be a quick and personal spa available at hand.
Again, a face mask with avocado and egg white is best for oily skin. Avocado is loaded with thiamine, niacin, riboflavin, and folate that help in tightening the skin. Free radical damage is also prevented by them. Egg whites are very much known for softening the skin, shrinking enlarged pores and controlling oil secretion. These two can go a long way together. Apart from oily skin types, this can also be good and beneficial for all skin types. This face mask can be used once every week by people suffering from skin damage.