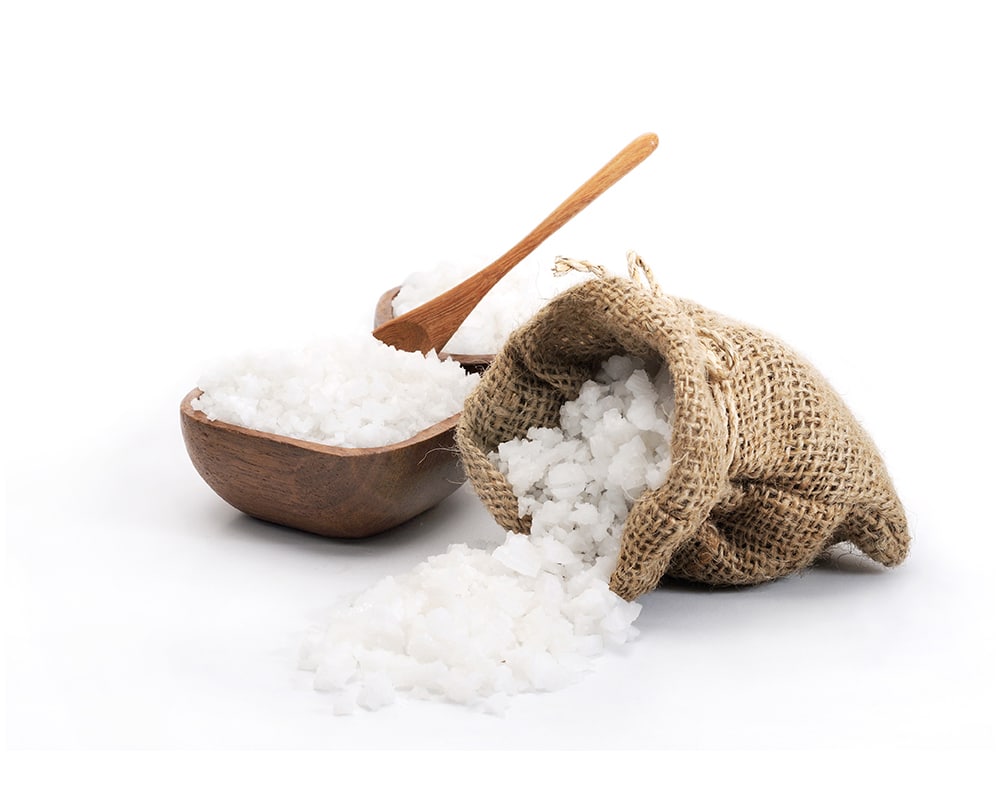 BEAUTY BENEFITS OF SEA SALT
Where Does Sea Salt Come From?
Sea salt is different from table salt in a way that it is composed of the salt that is derived from the evaporation of seawater. While it is mainly used in cooking and for preserving food, sea salt also has beauty benefits that will leave you amazed. It can be used as a scrub as well as a face mask. The benefits of sea salt are aplenty.
Sea salt is also known as bay salt or solar salt and has a variety of beauty purposes starting from exfoliating your skin to teeth whitening. However, there are a variety of sea salts that are available. Sea salt itself is a broad heading. When you wonder where to buy sea salt, you will come across multiple types of sea salts that are available in the market today.
Different types of sea salt:
● Himalayan Sea Salt:
Himalayan sea salt is probably the purest form of sea salt there ever existed. It has a beautiful pale pink colour and dates back to the prehistoric times.
● Celtic Sea Salt:
Just as the name suggests, the Celtic sea salt is harvested from the Celtic Sea near France. This sea salt is believed to date back to the Celtic times and the benefit of this sea salt is that it is said to be good for blood pressure. It is gray in colour.
● Flaky Sea Salt:
This sea salt is flaky in its texture but it has less mineral content compared to other salts.
● Hawaiian Sea Salt:
Mixing red volcanic clay with sea salt gives us the Hawaiian sea salt. The iron oxide in the volcanic clay which is called 'alae' gives the salt its reddish tint.
What are its Benefits?
The sea salt uses vary from the skin to the teeth, and day by day as they are getting more and more popular they are becoming an essential part of our beauty regime.
1.As a scrub:
When you think of the benefits of sea salt there are multiple ways you can make use of the sea salt as a part of your beauty regime. It acts as a great defoliant of dead skin cells. Sea salt with honey acts as a great scrub for the body as well as the face.
2.As a toner:
When you think about sea salt vs rock salt, sea salt acts as a great toner. Toner cleanses ones pores and when you use sea salt as a toner it helps you tone your skin and rejuvenates it.
3.For teeth whitening:
The benefits of sea salt do not limit to the skin only. Sea salt acts as a natural teeth whitener as it removes stains from the teeth if scrubbed once a week.
4.Useful as a hair conditioner:
Sea salt helps one get healthier and shinier hair if applied with oil once a week. While it is believed that salt is harmful for the hair, it is actually not true.
5.Acts as a nail brightener:
Mix one tablespoon of sea salt, baking soda and lemon juice and it will help your nails look brighter and shinier. Nails are sometimes neglected and should be taken proper care of using sea salt.
6.As a facial mask: With a mixture of sea salt and honey you can make a facial scrub which can be applied once a week to get rid of acne and black and white heads.