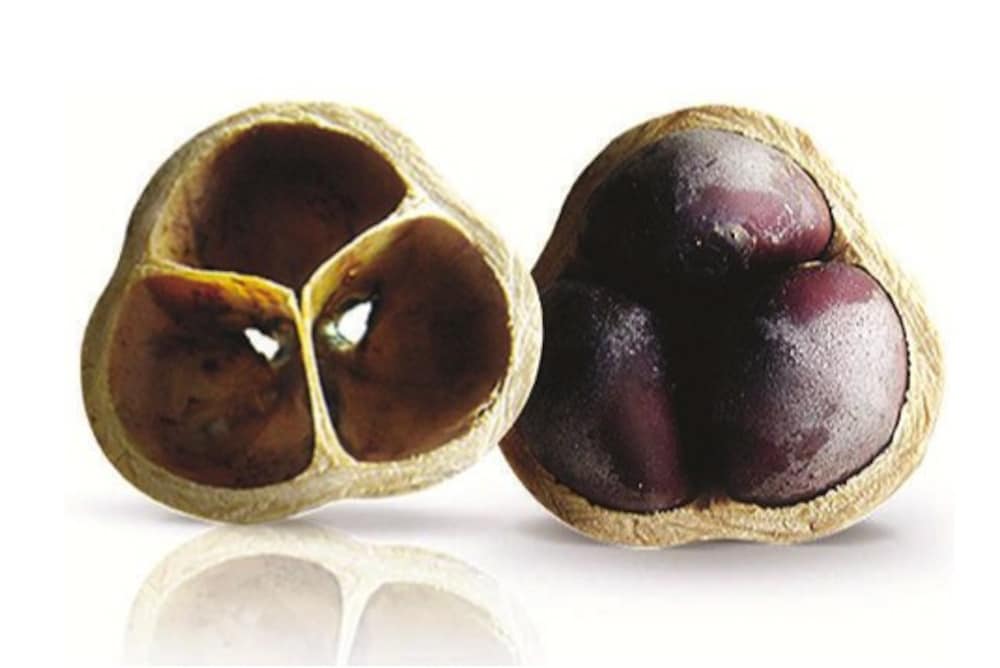 BENEFITS OF CACAY OIL FOR YOUR SKIN CARE ROUTINE
Where does Cacay Oil come from?
Cacay oil comes from a Columbian nut called kahai nut. Cacay oil is considered to be more nourishing than argan oil, and it has 50% more vitamin E and three times the amount of vitamin C. It also contains omega-6 and omega-9, along with fatty acids. It has the highest amount of natural retinol found anywhere.
Man-made retinol can cause flakiness and dryness of the skin, along with irritation for sensitive skin. However, natural retinol is a wonder vitamin, as seen with Cacay oil, and can help soothe sensitive skin.
Cacay oil contains high levels of linoleic acid, which makes the oil feel lighter and non-greasy, which is great for skincare usage. It helps with keeping the skin healthy when applied directly to the skin.
This oil is also one of the more affordable oils out there, so you will not break your budget.
What are its benefits?
There are many benefits for your skin and hair when you use Cacay Oil, such as the following:
1.Natural source of vitamins A and E
Cacay oil helps with skin cell production, which reduces the chances of you getting wrinkles. This is due to the vitamin A in it. It can also reduce fine lines around your face due to its regenerative properties. Just apply the oil to any of your problem areas, and massage it into them. You will see a difference in your skin's smoothness and firmness.
It also contains vitamin E, which helps with reducing the aging process, by protecting your skin from free radicals. Free radicals cause damage to your skin and can make the aging process go faster.
2.Helps hydrate your skin
Cacay oil is a natural hydration oil. It can be used to moisturize and nourish your skin in any season. It continues moisturizing even when you miss a day of using it.
It also does not leave behind a greasy residue, as with some oils.
3.Protects your skin
Cacay oil will protect your skin from infections, allergens, and irritation. It does this by repairing your skin which with consistent cleaning throughout the week, can keep it from becoming damaged.
4.Helps restore collagen
Collagen helps produce new skin cells and replace dead ones. Cacay oil's ability to nourish and protect your skin helps with the restoration of collagen, which tends to produce slower as you age.
Using Cacay oil will help keep you looking and feeling younger.
5.Helps with scars and stretch marks
Cacay oil has fatty acids and vitamins that improve skin regeneration. What this means, is that when applied to your skin regularly, it helps fade stretch marks and small scars.
All that is needed is a small drop of oil on the problem area. Massage it into your skin and after a while you will see the difference.
6.Usable on all parts of your body
You can use Cacay oil on your skin on either your face or body, as well as on your hair and nails. It will make these parts of your body feel nourished and smooth.
It can also be used by any skin type; oily, dry, sensitive, or otherwise.
Cacay oil especially helps those with dry, sensitive skin, by soothing it and making it feel smoother.
7.Protection from the sun
Cacay oil can also protect your skin from sunburns and harmful UV rays. This will, in turn, prevent premature aging, which can happen when exposed to the sun for long periods of time.
Potential Side Effects
Cacay oil has very few side effects, due to its healing nature. It does feel dry at first when you apply it and has a nutty, somewhat grassy smell. Aside from that it works quickly to smooth and soothe your skin.