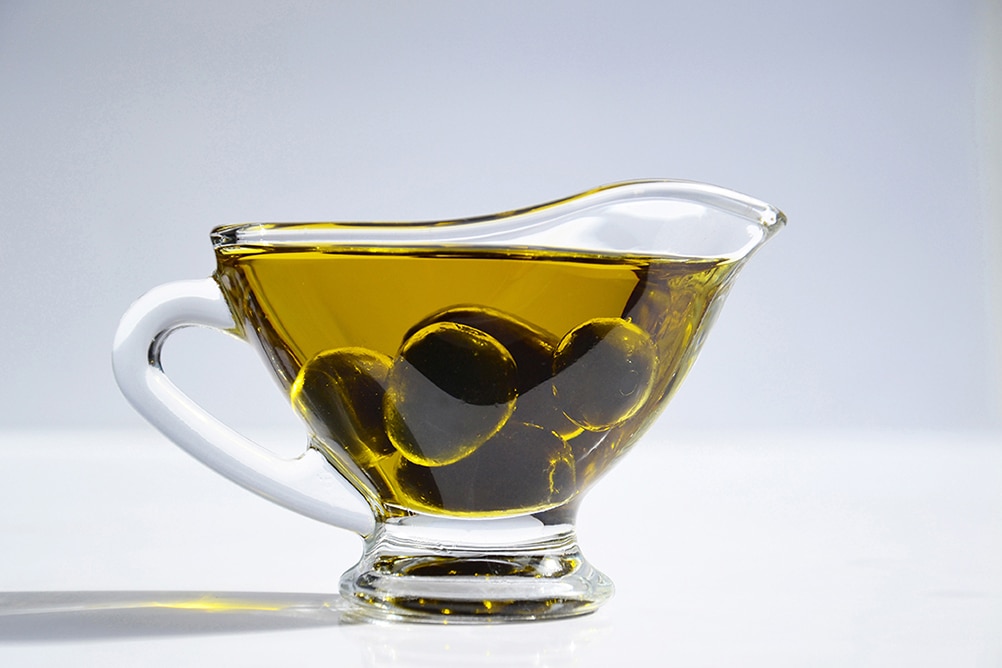 BENEFITS OF OLIVE OIL FOR MY SKIN
Where does Olive Oil come from?
Olive oil comes from olives, which come from an olive tree. They are high in monounsaturated fat, specifically oleic acid, which is about 73% of the oil's total content. Olive oil is also 14 % saturated fat and 11% polyunsaturated fat, which includes omega-3 and omega-6 fatty acids.
Olive oil also has 72% Vitamin E and 75% Vitamin K of the recommended daily amount. Olive oil might be one of the healthiest fats on this planet. Since monounsaturated fats are resistant to heat, extra virgin olive oil is also used for cooking.
Different types of Olive oil:
1. Extra Virgin
This kind of olive oil is made by pressing olives while cold and is the most expensive version at the moment.
2. Virgin
Virgin olive oil is similar to extra virgin olive oil, but it is a little bit cheaper and best for cooking.
3. Pure
This kind of olive oil is a combination of virgin and refined olive oils. It has a high acidic content, so it is not suitable for any usage.
What are its benefits?
Olive oil has many benefits for your skin and hair, including:
1. Olive oil has been found to protect you from getting skin cancer.
In warmer climates, skin cancer is more prevalent. But including the healing properties of olive oil can help prevent you from getting skin cancer.
2. Olive oil is an antioxidant.
Olive oil is an antioxidant, which prevents oxidation. Oxidation can produce free radicals, which can cause cancer because of its damaging cell properties.
Because of this, antioxidants are great for applying to your skin. Since olive oil is one of these, applying it to your skin can prevent early aging symptoms.
Olive oil can also fight off cancer-causing cells after being exposed to the sun. However, there is more research needed on this point first, as there is only a little at the moment.
3. It contains high Vitamin E content.
Olive oil has a lot of Vitamin E, which can be used for eczema, psoriasis, and other related skin conditions.
4. It has antibacterial properties.
Olive oil has antibacterial properties, but this is usually more so for ingestion. For skincare, there are only a few studies that have been done.
However, because of these studies, it has been found that olive oil is more effective at fighting Staphylococcus aureus bacteria, or a condition known as a staph infection, compared to coconut oil. Though both oils do show antibacterial properties, it seems that olive oil fares a little bit better than coconut oil.
Therefore, olive oil can help treat bacterial infections on your skin, including helping those with foot ulcers, that have type 2 diabetes.
5. Olive oil's moisturizing effects.
Olive oil can be used as a natural moisturizer on your hair and skin. It has no research on how effective this treatment may be, however, some have found that it helps make your skin feel smooth.
6. It can be used on your skin for various reasons.
Olive oil has a few ways that you can use it on your skin. For example:
• For after sun skin treatment (to help prevent skin cancer).
• Moisturizer lotion (can be used to help smooth your skin).
• Exfoliator (can be used to treat dry or scaly skin from your face and body). Mix with sea salt for added effectiveness.
• Eye makeup remover (can be used to remove eye makeup, as olive oil breaks down water-resistant substances). Apply to a cotton ball and gently wipe around your eye area.
• Used as a face mask, olive oil treats dry skin, so it can soften and hydrate your face. Mix with honey, egg white, or ground oats.
• Treat wrinkles (it can help with aging skin details, such as wrinkles). Just dab around the eye or sunburn area.
• Scar tissue (can be used to help skin cells regenerate, thus fading your scars).
Potential Side Effects
Olive oil has minimal side effects, including damaging sensitive skin, developing eczema in children, and clogging pores. Make sure to use a high-quality olive oil otherwise you can damage your skin.