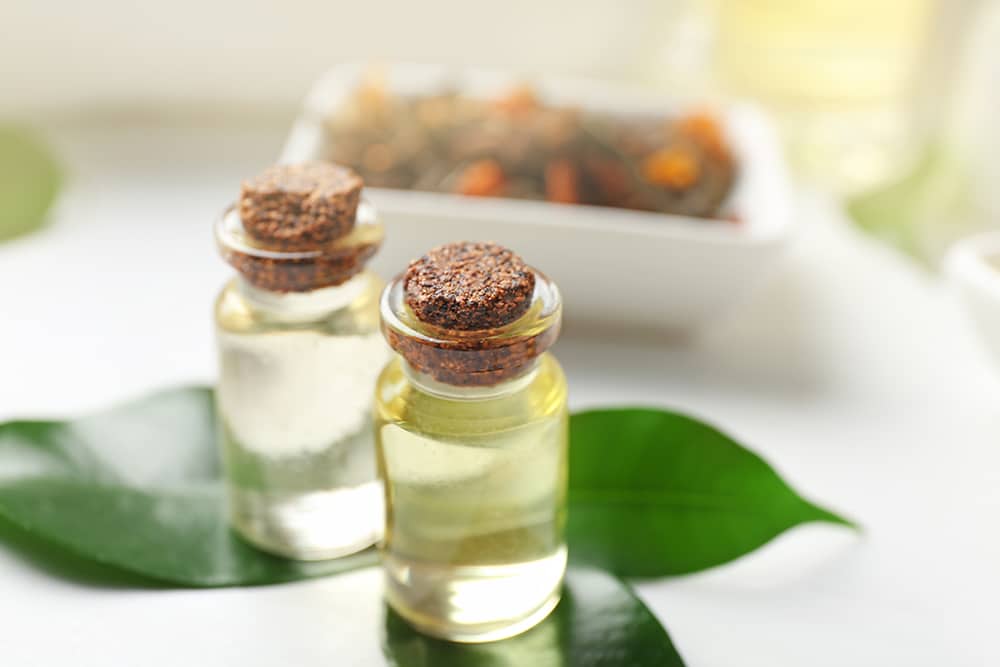 BENEFITS OF TEA TREE OIL IN BODY SCRUB
When you think about all the wonders in the world, natural remedies surely are at the top of the hierarchy. They are absolutely magical and will cure even the worst diseases! Natural oils remain the greatest treatment to many diseases. Teatree Oil is one of this healing group, it is derived from the leaves of Melaleuca Alternifolia tree in Australia. It's super easy to use, and it will help you in ways you cannot imagine!
Where does tea Tree Oil come from?
The name tea tree is actually used for many plants, most of them from Australia or New Zealand. The Tea Tree name originates from Captain James Cook's notes. The oil is derived from the previously mentioned tea tree, and it is widely acclaimed to be an amazing healing product. It gives away an abundance of beneficiaries, and also provides a sense of tranquility to the people that use it. It can be used for both physical and emotional matters. It was used long ago by the Aborigines for healing.
What are its benefits?
1. Reduces the Appearance of Scars.
It reduces the appearance of scars through the tea tree oil-based gel. This oil serves as a powerful antioxidant which repairs and nourishes skin. It especially helps as a facial cleanser, and will help you out with your oily skin. It is a great help in preventing infections, may they be fungal or viral. It highly reduces UV skin damage, and reduces toxins which are produced by the metabolism. It also helps with acne, psoriasis, and overall aging effects.It is claimed to be useful for treating dandruff, acne, herpes, insect bites, scabies, and skin fungal or bacterial infections. It has a tremendously positive effect on stretch marks, so you might as well start using it regularly! It totally kills harmful bacteria in your skin through its antioxidant powers.
2. Enhances Mood
There are many other health benefits from using Tea Tree Oil. It highly enhances your mood since it works as an antidepressant. It alleviates inconveniences caused by allergies, and it makes the user feel lighter.
3. Blood Circulation and Cell Growth
It also helps a lot regarding this matter. This will help with rheumatism and arthritis. Moreover, it serves as a huge helps with cell growth. It promotes the growth of new tissues and speeds the healing of wounds.
4. Get Rid of Nail Fungus
We all know how annoying this matter can be, and Tea Tree Oil will help you in it.
5. All Purpose Cleaner
Say goodbye to your detergents, this oil can replace all of them. On the bright side, it's entirely natural.
6. Helps with Dental Hygiene
Because Tea Tree Oil kills bacteria, it can help with your dental hygiene. It will help with your gingivitis, mouth ulcers, and bad breath!
Other Uses of Tea Tree Oil
It has a great use in aromatherapy. It can be used as a mixture with other oils and create combinations that smell heavenly. This can be used as a great tool to alleviate stress. The splendid aroma shared for anyone in a close radius is to die for! It's lovely and rather easy to use. In total, this oil is known to be increasingly beneficiary to anyone who wants to use it. If we start from physical benefits to emotional ones, it is definitely a never-ending list. Often we go in long roads trying to heal ourselves with pharmaceutical products, and forget that what we may need lies in Mother Nature herself. She has enough supplies for us to be stacked in terms of healing. You can never estimate the levels of healing she is capable of, therefore you should explore her realms. Tea Tree Oil is one of the best natural remedies, so make sure it's on your drawer.