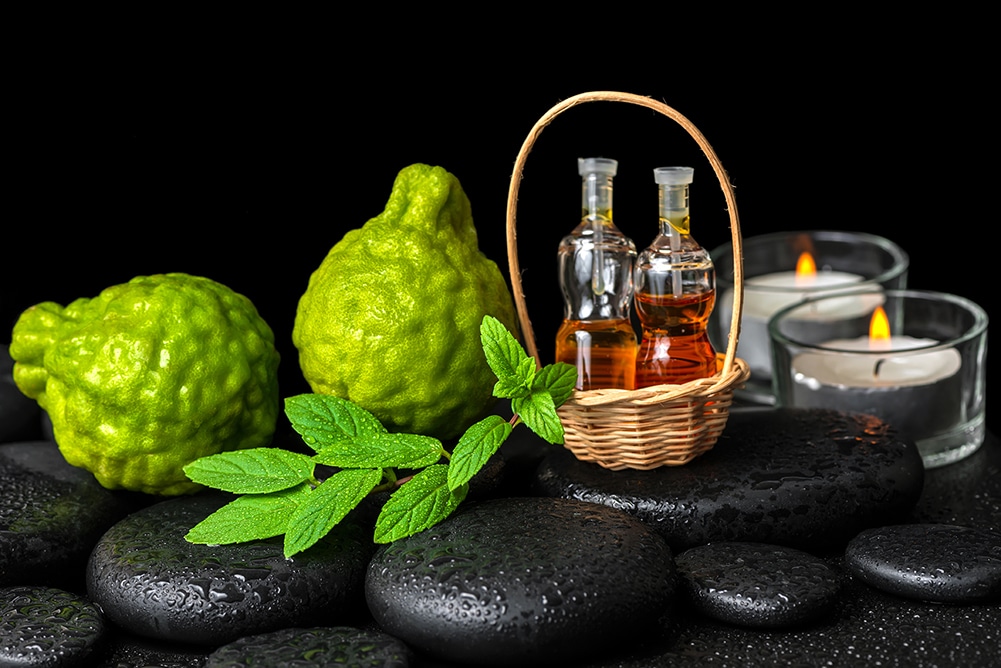 BERGAMOT OIL AND ITS BENEFITS FOR SKIN CARE
Bergamot oil is very popular as a component of perfumes for its energizing and citrusy smell and highly favored for aromatherapy purposes. But its use doesn't stop there as it offers various essential benefits for the skin, hair and overall health. It has antidepressant, antibiotic, analgesic, and antispasmodic properties.
Where does Bergamot oil come from?
The bergamot plant is a cross between the sweet lime and orange, yellowish and shaped like a pear. Its name is said to come from Bergamo, the Italian city where the plant originated and the essential oil is extracted through the expeller-press process. Let's check out some pertinent facts about this popular oil.
•The botanical name of bergamot is citrus bergamia and it's widely cultivated and first sold in the city of Bergamo in Italy where its name is also derived from.
•Italy is the top producer of bergamot oil and Calabria, Italy produces the highest quality of the oil. It's also cultivated in Southern France, Argentina, Brazil, Turkey, Morocco, Algeria, and in tropical regions like Southeast Asia.
•Bergamot oil was first used in perfumes in the year 1714. It's also an active flavoring ingredient in Earl Grey black tea.
•Its chemical components include geraniol, limonene, nerol, linalyl acetate, and linalool, among others.
What are its benefits?
These are the great benefits of bergamot oil for the skin and hair:
1.It's used to treat acne, pimples, and blackheads.
Bergamot oil helps treat skin impurities like acne because of its astringent and skin-clarifying properties. It also prevents overproduction of sebum which results in clearer and healthier skin.
2.It soothes an irritated scalp.
This essential oil soothes an irritated scalp if mixed into shampoo and also stimulates hair growth.
3.It has antifungal properties and treats skin infections like ringworm.
A study made by the Journal of Antimicrobial Chemotherapy shows that it has potent antifungal properties which treats ringworm and other fungal infections.
4.It stimulates skin renewal and helps with hyperpigmentation.
Bergamot oil aids skin renewal and redistributes skin pigments while helping lessen symptoms of hyperpigmentation.
5.It makes the hair glossy and healthy.
The amount of Vitamin C in bergamot oil helps protect the hair from pollutants and other factors allowing it to become healthy, shiny and strong.
Other benefits and uses of bergamot oil
Some of the therapeutic and medicinal benefits of bergamot oil include the following:
6.It naturally reduces stress, anxiety and depression symptoms.
This essential oil is used for an aromatherapy treatment and in addressing depression symptoms. It's used mostly in lotions, shampoos, potpourri, and scented candles and known to uplift the mood and provide an energizing effect.
7.It effectively lowers cholesterol levels.
Studies show that bergamot oil contains flavonoids that reduce lipid levels.
8. Bergamot oil destroys bacteria that cause food poisoning.
It lessens the danger of food poisoning because of the linalool compound in the oil that destroys bacteria found in food-borne diseases.
9.It has anti-inflammatory and analgesic properties.
Bergamot oil reduces pain and inflammation to the body because of the said properties.
Potential Side effects
Although bergamot oil has many therapeutic and health benefits it can also cause adverse effects to anyone like allergic dermatitis. The symptoms may include blisters, pain, burning sensation, hives, and redness. Pregnant women are advised to consult the doctor first and it's best to keep the oil out of reach from children.
Bergamot oil has many wonderful benefits and it has antiseptic, anti-inflammatory, antibacterial, anti-fungal, and anti-depressant properties. It's also highly popular for aromatherapy purposes. However, it's best to take a patch test before using bergamot oil to check if you're allergic or not. As with most essential oils, it's best to dilute it with carrier oils.