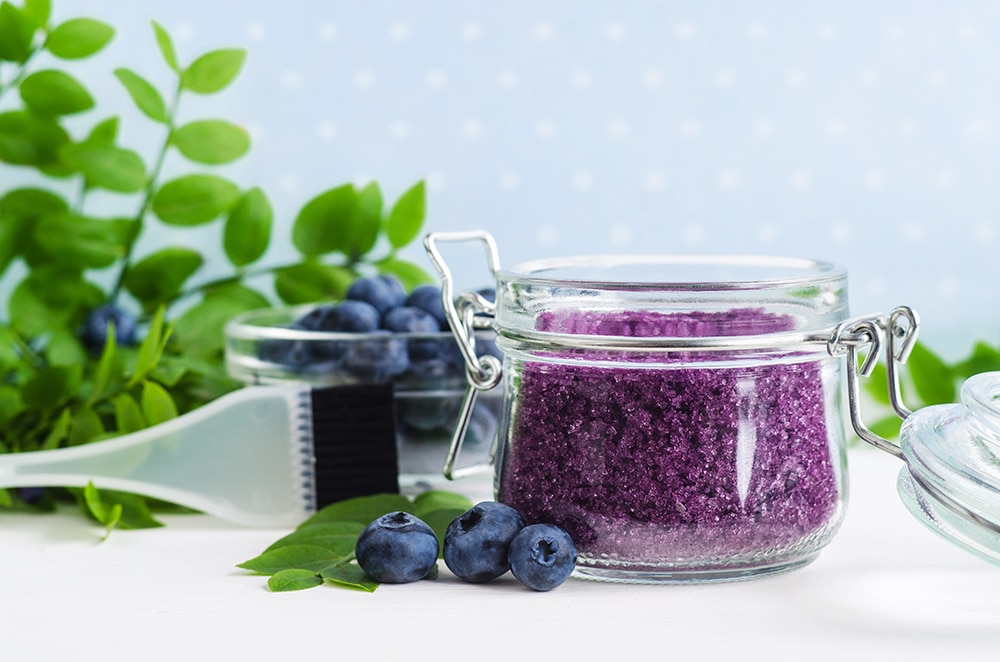 BEST BODY SCRUB EXFOLIANT
Usually, people forget to take care of the skin beneath our neck and it is the most neglected portion. The care of the body does not end with using the body wash, body lotions, and soaps. The major part of a skincare routine is skipped, exfoliating. Exfoliating helps to remove the dead skin from our body and also has some anti-tan properties depending upon its ingredients. The scrub helps to smooth out the skin leaving it out soft and glowing. The best body scrub exfoliant helps you achieve soft, smooth skin with little to no ingrown hairs and bumps. Here is a list of some top DIY body scrubs that can be added to your new list of skincare.
1. Honey and sugar scrub
Honey and sugar are the key ingredients of many commercially available scrubs. The ingredients are commonly available in the kitchens and the procedure of making it is very easy. Warm up the honey in a microwave and pour in 3-4 tablespoons in a bowl, to it add in 2 spoons of coconut oil or olive oil which will provide nourishment to the skin and to it add 5-6 spoons of sugar and mix it well. Apply the scrub to your body and scrub with it lightly and wash off.
2. Salt and sugar
Not only salt and sugar act as electrolytes but you can add it to your beauty regime as well. To make a scrub add equal parts of sea salt and brown or white sugar in a bowl and mix it with coconut oil. Apply the paste to your body and scrub gently. It soothes the skin and makes it smooth and glowing.
3. Oatmeal scrub
Oatmeal is an excellent exfoliant and thus helps to pull out all the dead skin cells leaving the skin healthy and smooth. To make an oatmeal scrub mix 2-3 spoons of oatmeal, 1-2 spoons of honey for moisturizing the skin, 1 spoon coconut oil for locking in the moisture. Apply it on the desired portion of your skin and scrub gently and rinse and flaunt your smooth glowing skin.
4. Milk and almond scrub 
Milk and almonds are excellent exfoliating agents. To make this pack take 2-3 spoons of raw milk. Grind 3-4 almonds coarsely and add its powder to the milk. Finally, add some bentonite clay or fuller's earth clay for making a pack. Apply the pack onto your skin keep it until it dries and then apply some water and scrub gently and wash away. Do not forget to moisturize after washing the pack.
5. Coffee scrub 
Coffee is another main ingredient that is widely used in commercially available scrubs. It contains caffeine that causes a reduction of cellulite from the body. To make a coffee scrub, take half a cup of coffee powder, 1 spoon of coconut oil, make a paste and apply it onto the desired area and scrub with your fingers. You can make this in big batches and store it up to a week.
6. Green tea scrub
Green tea is rich in antioxidants and is anti-inflammatory. It is helpful to the skin in many ways. For making a green tea scrub take 3-4 teaspoons of green tea into a bowl of warm water. In another bowl add coconut oil and sugar and make a paste then add in the tea along with the green tea leaves and make a paste. Apply the paste and scrub in your skin for 1-2 minutes and then rinse off.
7. Brown sugar scrub
This is the easiest scrub of all and employs the least of all ingredients. To make this scrub add 2-3 spoons of brown sugar in a bowl and add in any oil of your choices like jojoba oil, coconut oil, olive oil, or lavender oil and mix the ingredient. Use the paste to scrub your body and wash off. It will leave smooth and soft skin.