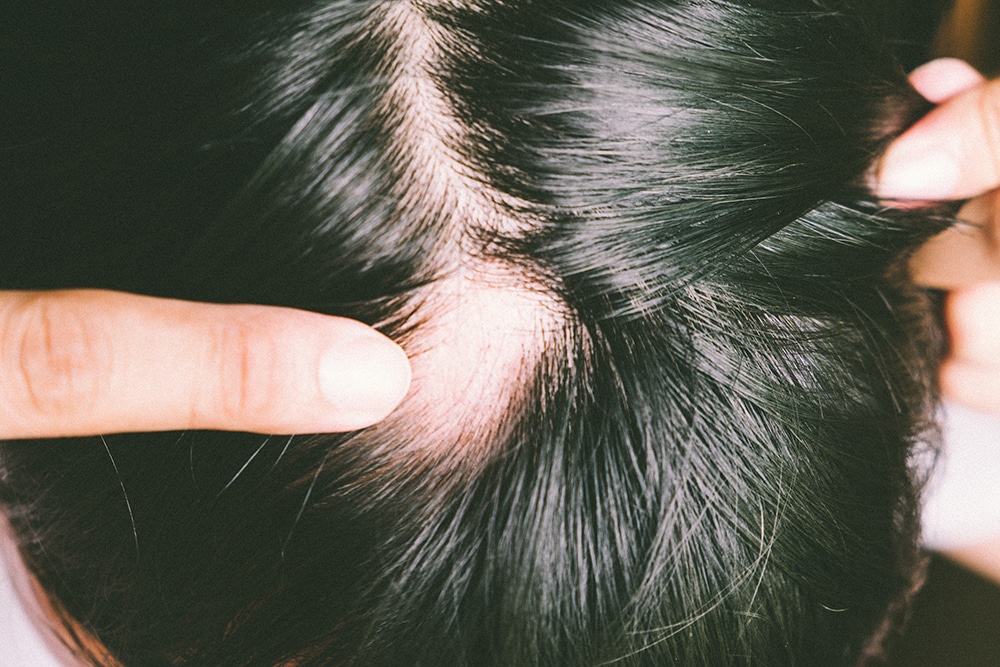 Women are not the only ones who tend to suffer from hair problems; men are also equally affected by issues related to hair loss. Receding hairlines and hair loss problems in men not only affects the way he is viewed but also messes with their confidence. Men with a head full of hair are more prefered in today's materialistic world. Which is why many people belonging to the male gender group look for solutions for their hair loss problems.
What is DHT? How does it lead to hair loss?
One of the most primary causes of hair loss among men is due to a hormone named DHT or Dihydrotestosterone. It is a steroid hormone that is found in men that tends to bind the receptors that are present in your scalp and lead to hair loss problems. It is mostly a byproduct of the male testosterone that segregates the male hormones from the female hormones. This DHT hormone tends to affect a man's liver, prostate, skin and even hair follicles. Therefore, if a man has inherited hair loss from a specific member of his family, then DHT will weaken hair receptors and ultimately lead to hair loss.
Therefore DHT is an important hormone that influences the growth of hair in a person who belongs to the male gender's body. Therefore people who are affected by DHT tend to switch to DHT blockers to prevent the overall loss of hair. It is one of the most effective solutions that one can come up with to prevent baldness and hair thinning.
How to reduce DHT:
There are several ways that one can switch or adapt to reduce the amount of DHT that is produced by the body. From prescribed medicines to natural oils, given here is a list of solutions that help in solving your DHT problem:
Finasteride: If you are someone who is suffering from hair loss problems due to DHT, then your trichologist may prescribe you medicines that consist of Finasteride. It tends to bind 5-AR proteins with DHT to stop it from blocking hair receptors and affecting the hair follicles. These medications that include of Finasteride are usually taken by oral means.
Minoxidil: It is another type of medication that helps in preventing problems due to hair loss and is commonly prescribed by doctors. It tends to broaden the blood vessels that helps increasing the growth of hair in a person's body. They are to be applied on your scalp if you want to stimulate your hair follicles and promote hair growth.
Biotin: One of the most common nutrients that you require to promote hair growth and reduce hair fall is Biotin. Present in all medications and food items that are rich in Vitamin B, Biotin helps to increase the keratin level in our body. It promotes hair not only to regrow but also prevents hair from falling off.
Pygeum Bark: This bark is derived from the African cherry tree and is usually used to make herbal supplements that are to be taken by a person suffering from hair loss orally. It is quite a beneficial supplement for people suffering from hair loss problems triggered by excessive DHT levels. It acts as a blocker that helps in reducing the amount of DHT hormones that are present in a person's body.
Pumpkin Seed Oil: As surprising as it might be, oils extracted from pumpkin skin can be quite beneficial for people suffering from hair loss problems. From the research that was conducted in the year 2014, it was found out that about 76 men who were suffering from hair loss problems have seen a forty percent growth in hair, for they had adopted the habit of applying pumpkin seed oil to their hair every day for twenty-four weeks.