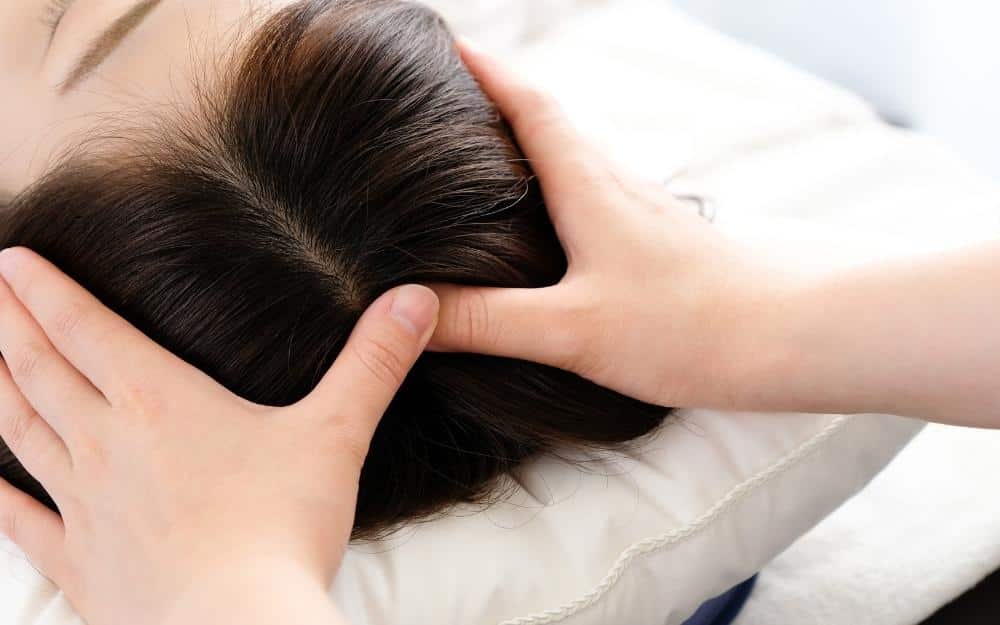 DO SCALP MASSAGES HELP HAIR GROWTH?
Hair fall and hair-related issues are faced by almost every individual. Be it hair loss, breakage, frizzy hair, thin hair, or dandruff, it is a hair problem we experience or a problem we hear somebody complain about. We thought of looking at a major hair concern today which is hair growth and its relationship with scalp massages. Do deep scalp massages really help hair growth? 
Before we know the answer to the question, we should realize that massaging is a physical technique rather than a nutritional supplement. Therefore, results from scalp massages actually depend on the individuals' health circumstances. 
Massaging cannot clinically increase hair growth but scalp massages increase blood circulation in the head, which can stimulate hair growth. From this, we can understand that people who are experiencing hair loss from lack of blood circulation can benefit from scalp massages.
Even though there is no direct correlation, scalp massages can be really relaxing and helpful for healthy hair. It dilates blood vessels and strengthens the tips of the hair. When the dermal papilla cells of hair follicles are stretched properly, hair can grow thicker. But to achieve these results from massaging, one must correctly follow the process of scalp massage.
How to massage your scalp properly? 
The best way to stimulate hair growth through massage is to use the fingertips. 

Massage your scalp for five minutes daily in slow and steady circular motion to see results in six months.

You can use a hair growth serum and apply them during the scalp massage to get better results. 

Scalp massaging tools are also available to make the process easier and enjoyable. One can also use a physician-approved method of massaging depending on your hair problem

Make sure that all areas of the scalp are covered uniformly to get the best results out of a scalp massage.

You should be gentle with the scalp and make sure the roots are hydrated throughout the process.

.It is very important not to over-massage your head. Many people fail to see results from scalp massage because of the fact that they over-massage certain areas causing hair follicles to break and get damaged, or they apply too much pressure in areas that restricts blood flow to the head and cause hair loss

There is no set timing to do this so you can massage your scalp whenever you shampoo or apply a hair mask or oil.

 No product is necessary as well but it will take a longer time period for results to show up than with nutritional hair growth products.
Although scalp massages cannot clinically promote hair growth, constant massaging using an effective technique can lead to faster hair growth and increased hair health. A good scalp massage at the end of a long day can take away the tire and stress from you. Therefore, a scalp massage is something you should add to your daily routine as a person who loves healthy hair and a mind.