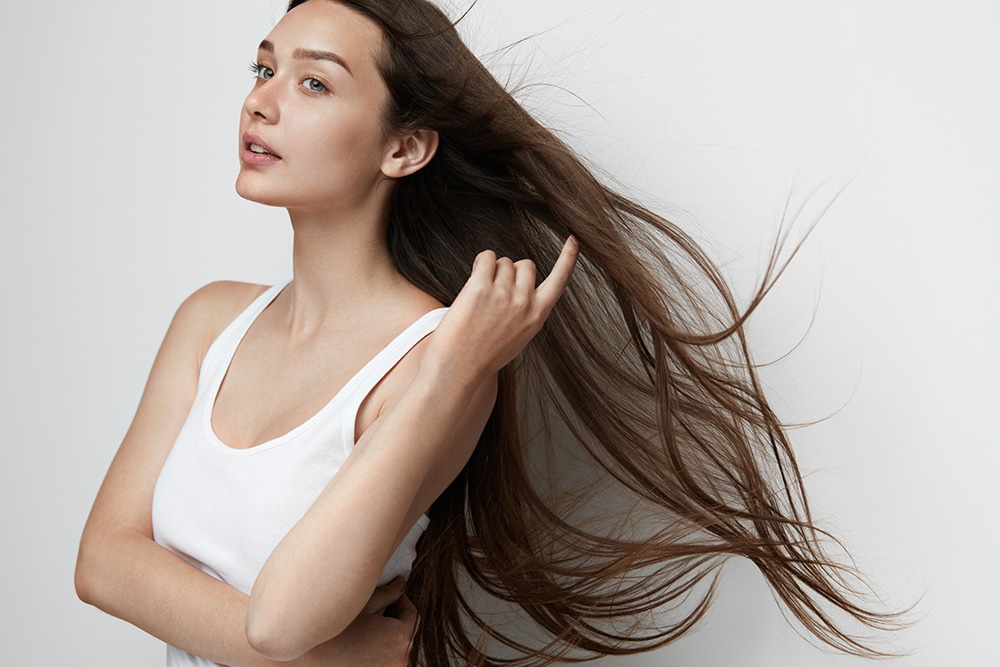 DOES COCONUT OIL HELP HAIR GROW?
Coconut oil is one of the most essential types of oil that is available in the market very easily. It is also considered to be a versatile and healthy beauty product. It is versatile because it can be used for several purposes, from cooking nutritious and delicious food to moisturizing your skin and making it gleam, along with your hair.
In this article, you will be able to understand the various importance of coconut oil as a hair growth enhancer and whether or not it will be the right option for you to use it as a hair growth supplement.
How can hair grooming practices damage my hair?
Do you know that many daily grooming practices that we do to style and strengthen our hair can lead to more dandruff and hair fall? Therefore, you need to be aware of the various hair growth practices that you should be following.
In order to know better about hair, it is best to understand all its components from its root to its tip. There are three layers that a hair has:
Medulla – This is the central part of the hair that runs inside it. The thicker your hair is, the denser is your medulla and vice versa.
Cortex – The cortex surrounds the medulla, and is the thickest part of your hair since it contains many fibrous proteins and pigments that depict the colour of your hair.
Cuticle – This is the toughest outer layer of your hair that protects it's from external damage and dandruff.
Your hair grooming practices can actually damage your hair, especially the exterior cuticle, which get severely damaged by using cosmetic products like hair colour, hair gel and hair wax.
Benefits of Coconut Oil to your Hair
Coconut oil is full of many fibrous proteins that keep the cuticle of your hair strong and nourished. This helps in preventing and reducing hair fall, and weakening of hair, with symptoms like dryness and frizziness.
Washing your hair while having a bath, you are bound to damage your hair as the water washes out a lot of protein from your hair, especially from your cuticle and cortex. This is why you probably end up with many fallen and damaged hair in your hands while having a bath.
Applying coconut oil before you have a bath as it helps in protecting your hair from damage from water and protects the proteins in your hair by creating a protective layer around it.
Do not expect coconut oil to prevent all your vitamins from being washed away from your hair cuticles. Washing your hair is bound to cause vitamin and protein loss from your hair. The coconut oil will help in reducing the amount of proteins and vitamins lost, not completely prevent it.
Many scientists and hair specialists have studied the effect of various kinds of natural oils that can be applied to your hair to reap significant positive results. Some of these included coconut oil, sunflower oil, and other mineral oils.
Out of all these oils, the application of coconut oil had the most beneficial effects to your hair, as washing your hair after applying coconut oil reduced vitamin and protein loss from your hair by 85%, which is considerably higher than any other oil used.
Coconut oil has lauric acid, a medium fatty acid that protects hair from further damage and thickens and strengthens your hair. This leads to increased hair growth when your hair absorbs the nutrients from the oil. This makes coconut oil the best solution for increasing hair growth and getting long, strong, and silky hair.
Best Hair Growth Treatment