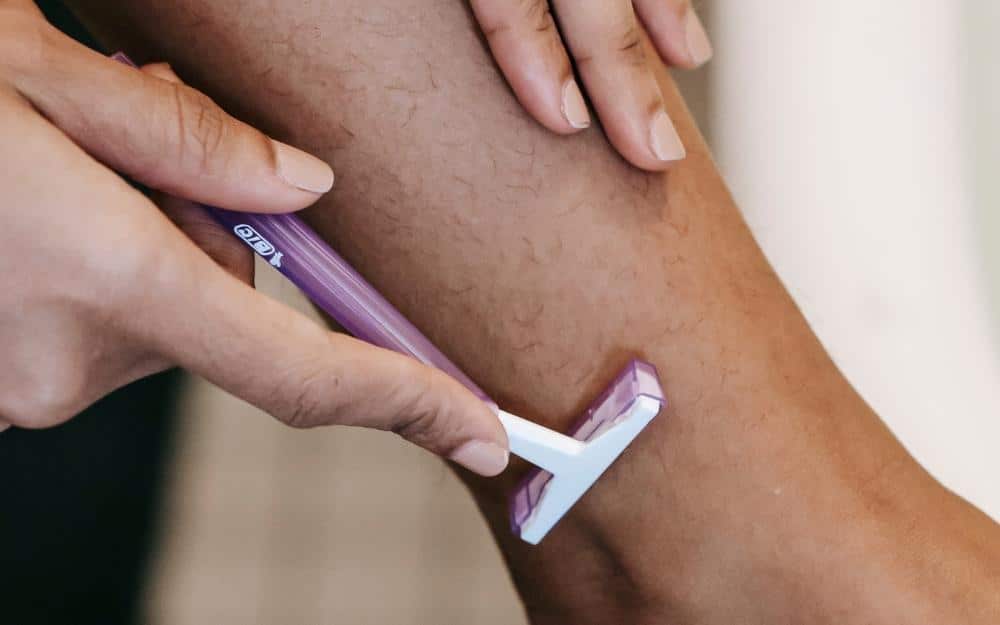 DOES SHAVING PROMOTE HAIR GROWTH?
The most popular method of hair removal among men and women around the world is shaving. But there are many myths about shaving that runs over generations. In this article, we explore one of the popular myths related to shaving; does shaving promote hair growth?
Contrary to common belief, shaving has no influence on hair growth rate or thickness of the hair. This was clinically proven in the 1920s but even after a century, many people believe that there is a direct link between shaving and hair growth.
We can use razors to shave hair from anywhere on the body. It is budget-friendly, user-friendly, and requires little time compared to other hair removal methods.
Shaving trims the hair above the epidermal skin layer and has no effect whatsoever on the hair roots. 
Nevertheless, hair does grow back quicker because the root of the hair is still present when compared to waxing or epilators which remove hair from the root. This is misunderstood as an increase in hair growth. But it is simply not the case.
From a scientific perspective, we are able to realize that shaving makes the hair blunt. When we shave, hair continues growth from where it was cut. But in waxing or epilator usage, hair grows back from the initial point. This gives the false idea of softer, thinner hair after waxing or epilating and rough hair after shaving. To conclude, shaving does not affect the thickness of growing hair or its growth speed.
Shaving is beneficial to the skin in addition to the hair removal purpose.  Over the past few years, we have seen an increase in the global trend in regards to dermaplaning, which is the shaving of facial hair to achieve a cleaner look and clearer skin.  Shaving facial hair removes dead skin cells, dirt, excess oil, and unwanted hair from the face.
Tips for an Optimal Shave 
To get the best out of shaving, one must know how to shave properly. By following these steps, you can get a smoother and more pleasant shaving experience.
Never shave on dry skin
Dry shaving increases the risk of cuts and causes irritation throughout the area. Washing or rinsing the desired area and using shaving cream can give you a smooth and trouble-free shave.
Always moisturize before shaving
Moisturizing the skin before shaving results in smoother skin and an easy shave.
Shave in the direction of hair growth
The main reason why many believe shaving increases hair growth and makes hair thicker is shaving the hair in the opposite direction. Shaving in the direction of hair growth trims the hair perfectly and gives the appearance of clear skin after shaving.
Rinse after each swipe 
Rinsing the blade after every swipe ensures that there are no bacteria transferred between each shave. 
Exfoliate and moisturize
An essential part of shaving is exfoliating and moisturizing. This makes the hair softer, thinner and the skin smoother. Skipping this step results in irregular shaving bumps and bristle hair growing back.
It is high time to let go of the fear that shaving leads to thicker and faster hair growth. You have the freedom to go for the easiest hair removal technique; shaving without a worry as it is a myth debunked by dermatologists a century ago.