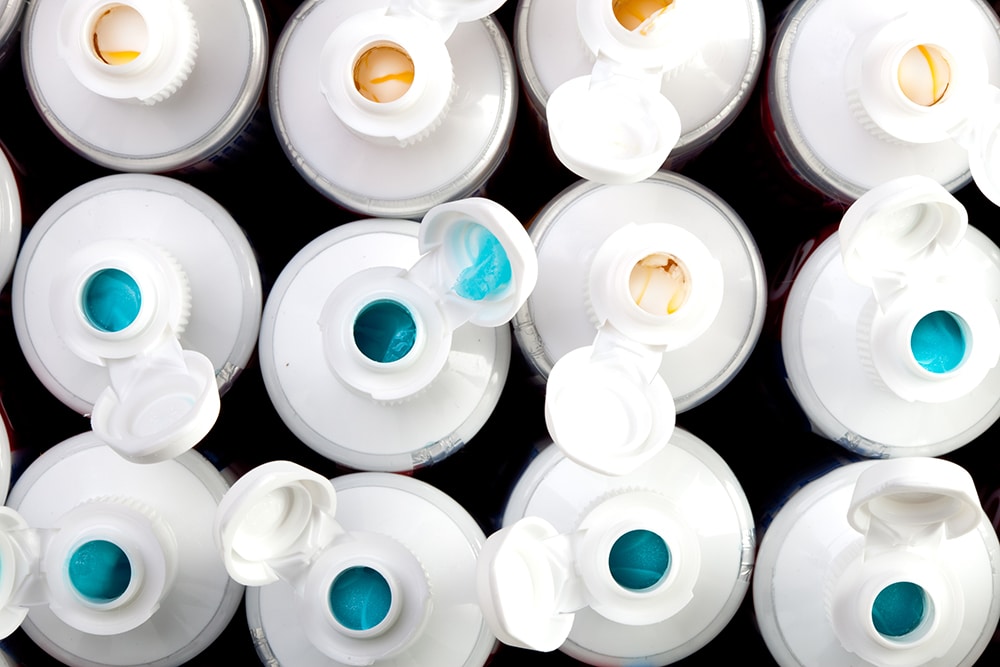 DOES TOOTHPASTE GET RID OF PIMPLES?
It is a general recommendation to use toothpaste to remove or reduce pimples. The question is, does toothpaste get rid of pimples? Most importantly, will the usage of toothpaste on your facial skin cause any side effects? We talked to numerous practicing dermatologists to learn the reality behind this trick.
What does toothpaste do to pimples?
According to Dr Rebecca Baxt, a dermatologist based in New York, toothpaste provides a drying effect. The main ingredients in any toothpaste are menthol, hydrogen peroxide, alcohol, and baking soda. There is no special ingredient in toothpaste that can be a better solution to pimples than the conventional methods for the same. For instance, the effect given by toothpaste is the same as that of the impact provided by baking soda, if used on pimples.
Major toothpaste brands have triclosan, which is an antibacterial component. This helps to reduce pimple breakouts. Moreover, menthol gives a cool and tingly effect, which offers a temporary solution to the swelling or pain.
Is there a specific brand of toothpaste for better effect?
As mentioned before, the toothpaste gives the same effect as any conventional pimple treatment. However, each brand is different, and none of them stops with just the main ingredients for toothpaste. Starting from the colour to consistency, the companies add numerous chemicals to give a distinctive taste, look, and feel to the toothpaste. The effect of each such compounds on your skin is not yet thoroughly studied.
Are there any side effects in using toothpaste for facial problems?
This can cause skin irritation, burning, or peeling, mainly because of over-drying. Beyond this, the effects of chemicals in the toothpaste are unknown. The skin irritation and peeling is only temporary and would disappear over time.
Using toothpaste also damages your skin by causing an acidic imbalance. Your skin is naturally acidic in nature (pH level is less than 7), and toothpaste is generally base (pH level is greater than 7). This can cause irritation, burning sensation, and in worse cases, it can lead to rashes.
Sodium lauryl sulfate is another common chemical found in toothpaste, which leads to irritation if used on broken skin, pimples, or other affected areas.
If using toothpaste, how long should you leave it on the skin?
Use a cotton swab to spread toothpaste on your skin and leave it to a maximum of 30 minutes. If you feel skin irritation or discomfort, wash it immediately. Wash your face with warm water and pat it dry. Do not rub it hard, and do not use soap or face wash to wash away the toothpaste.
Toothpaste with salt
If you have oily skin, which is leading to pimples, use toothpaste with salt. Mix toothpaste with salt and water. Use this solution to rinse your face every morning. This will help you to reduce the oil secretion and keep your pores open and dry.
Verdict
Toothpaste does help in reducing pimples. The ingredients like alcohol and baking soda help to dry out the pimple, effectively remove it, over time. However, side effects of toothpaste on the facial skin do also exist.
Toothpaste helps in drying the pimples out. Scientifically speaking, drying pimples will not help to remove pimples. Although the dried out pimple falls out; it causes over-drying. This leads to overproduction of oils for compensating the dryness. This leads to pores getting clogged, which would lead to blackheads, acne, and others. The origin of the myth is assumed to be common people trying out various home-based remedies to find a solution. If you are choosing a toothpaste, you can start by trying out baking soda scrubs.