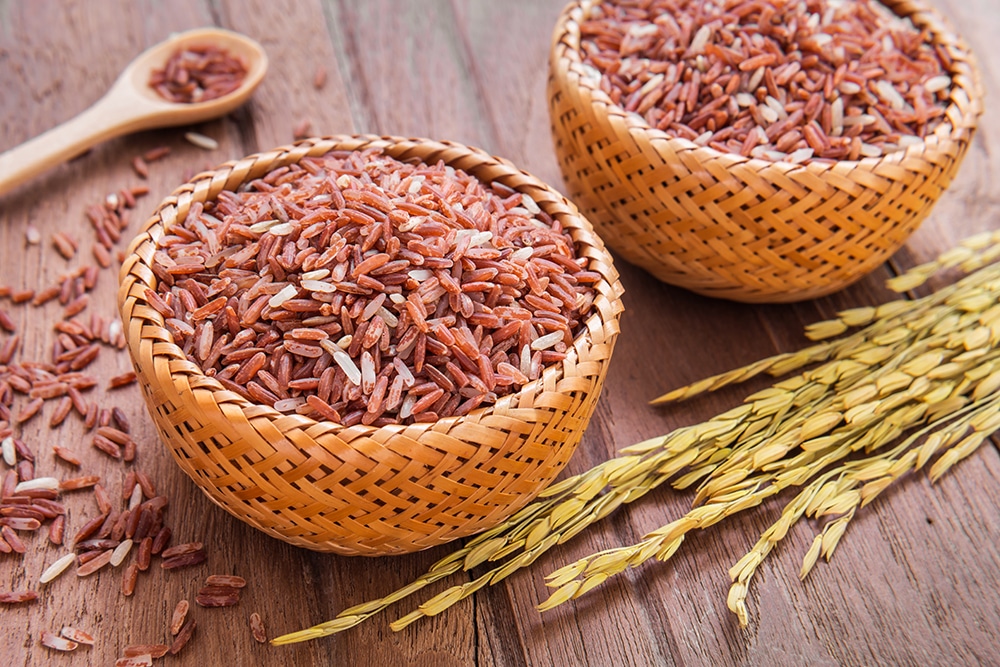 EXFOLIATE MY SKIN WITH RED RICE
Where does Red Rice come from?
Cultivated mostly in the fields of south east, south as well as East Asia, red rice is also known to some people as weedy red rice. The rice seeds possess a red pericarp and are able to shed their grains quite easily and are considered as an important source of nutrition in some cultures in Asia. Red rice may also occur as a wild rice species in certain regions where it is not cultivated for cultivation. The most common assumption made about it is that it occurs due to the accidental introduction of rice seed to other external factors.
Red rice has become quite popular over the last few years, mainly due to the fact that they are the most nutritious when it comes to food grains of this genre. Red rice is different from other kinds of rice as it contains anthocyanins which are natural antioxidants containing a variety of health benefits. Red rice is a brilliant option when it comes to skin care as well as weight loss.
What are its Benefits?
Red rice is a beauty remedy which many of us may not be aware of, as it is a product that has only recently gained a bit of popularity. There are a number of ways that red rice can be used so that it is beneficial for the skin. It can be used as a mask or even as a facial scrub to exfoliate any dirt or dead skin cells. Red rice can be used for facial treatment as long as it isn't exposed to any pesticides. Let us explore some of the benefits experienced by a person when it comes to red rice.
1. Cleanser: Red rice works as a scrub that helps you in removing any dirt particles or even dead skin cells from the skin. So, one is easily able to experience a brighter, more glowing skin with the help of red rice.
2. Rejuvenation: A mask can be useful for our skin for various purposes, be it hydration or even rejuvenation. A mask made out of red rice, when applied to your skin on a regular basis, helps in keeping your skin supple yet firm. Red rice contains selenium, which is an anti-inflammatory element, thus helping in maintaining the elasticity of the skin. It also increases collagen production, which forms the structure of our skin, helping in keeping our skin tight.
3. Keeping moist: Red rice helps in maintaining the level of oil secreted by our skin, which is why it is a recommended beauty remedy for people with oily or normal skin. It also helps in locking in the moisture of the skin.
4. Brightness: Red rice contains a substance gamma-oryzonal, which is a mixture of lipids derived from rice. It helps in controlling the melanin present in our skin and is usually present in various products used for skin protection such as sunscreen. In addition to that it also helps in increasing the brightness of our skin. One can achieve that soft glow that we all desire and get rid of dark patchy skin with the help of red rice.
5. Antioxidants: Red rice is rich in anti-oxidants, making it an excellent remedy for people with damaged skin. It helps in protecting the skin by getting rid of damaged cells.
Potential Side Effects
A certain precaution that a person is required to adopt when it comes to red rice or any other beauty product is allergy. Allergic reactions can occur from any natural product, and believe it or not, some of us may also be allergic to rice. Someone allergic to rice may end up with hives or rashes that may occur even when the person comes in contact with a product containing rice. So be a little cautious before you use red rice on your skin as a beauty remedy.