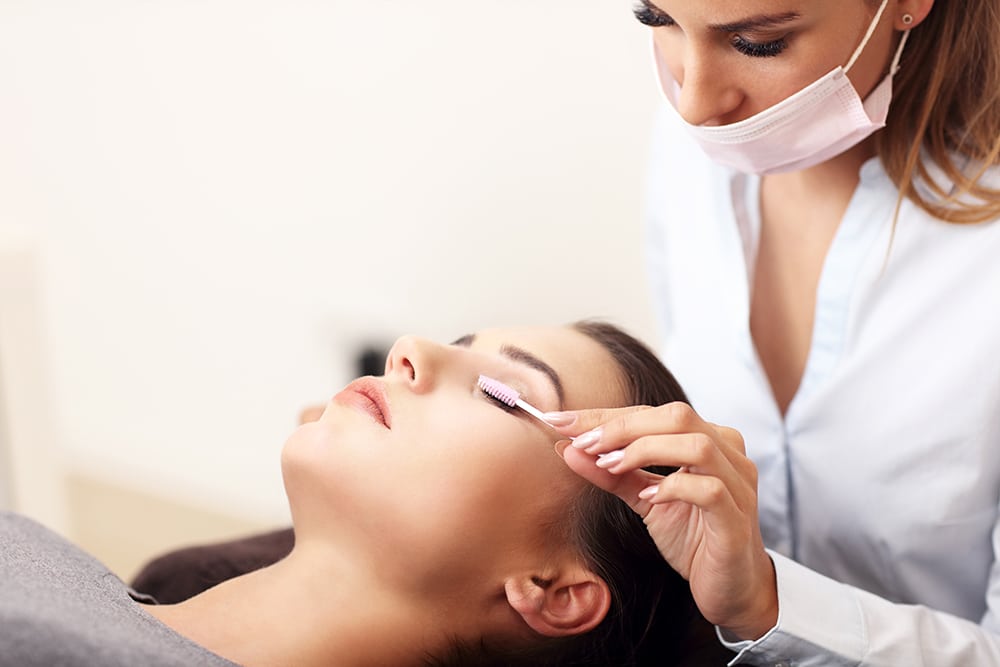 "Beauty lies in the eyes of the beholder" and perhaps in the eyes of those you behold! Eyelashes are one of the essential attributes of beauty. Many women seek eyelash extensions services to achieve a presentable look these days. Be it wedding or professional reasons, eyelash extensions in metro cities such as Delhi and Mumbai has become a significant beauty fad. Modern women, who pay attention to every little detail, look beyond mascaras and eyeliners. They want a more effective, reliable and long-lasting solution to their beauty needs. The answer to that lies in getting eyelash extensions.
Different types of eyelash enhancements
Depending on one's requirements, one can choose from different eyelash enhancement options available.
False eyelashes are the easiest and pocket-friendly ways of enhancing your lashes. These are glue strips that can be used for overnight use. They won't last more than a few hours. Moreover, these are temporary makeovers that don't last through workout sessions, rigorous activities, face wash, swimming and bathing.
Eyelash extensions are semi-permanent beauty enhancement solutions for your eyes. The extensions help in increasing the length and volume of your lashes. Unlike fake eyelashes, these cannot be a DIY beauty care task. It has to be performed by professionals. It's a detailed procedure wherein fibres, resembling natural lashes, are applied onto each lash. Eyelash extensions last through the cycle of natural lashes, i.e. six to eight weeks.
Mink, faux mink, synthetic, sable and silk are the different types of eyelash extensions to choose from.
Know your eyelash extensions
Eyelash extensions are customized to suit your face, shape of eyes and bone structure. It's never a one-fits-all-affair. If one is going for a complete set of eyelash extensions, it may take up to two or three hours. You will also need follow-up visits to touch up every three weeks or so. If you do not want to go for an elaborate application, you can also opt for half sets that are applied for a more subtle enhancement as fillers.
One thing to bear in mind is that the eyelash extension is a costly affair. The first round of application itself can be expensive. You also need to keep visiting your beauty specialist for regular follow up maintenance and refills. Looking for cheaper alternatives is no solution because inexperienced and unprofessional handling of such services can only put your eye health at risk.
Care & Caution
Eyelash extensions are a reliable and effective way of enhancing your looks. It is also a more hassle-free option every time you are getting ready for a party or social event. However, one also needs to take excellent care and exercise caution to avoid any damage to the eyes and to ensure your lash extensions last longer.
The first 48 hours after the application are very critical when it comes to the longevity of your extensions. Avoiding direct contact with water or steam in this duration is very important.
Try and use oil-free makeup and cleansers. Avoid oil-based applications, especially around your eyes.
Take care not to brush your eyes against any surface or sleep on your face.
One needs to go for touch-ups with regularity. You can also use the mascara stick to brush your eyelashes gently for a clutter-free look.
The next time you look for "Eyelash extensions near me", do keep the guidelines mentioned above in mind. Eyelash extension cost is indeed a major deciding factor, but there are several other things you need to look into. The caution and care involved in maintaining the extensions also play a significant role. Unlike faux lashes, extensions require proper care.