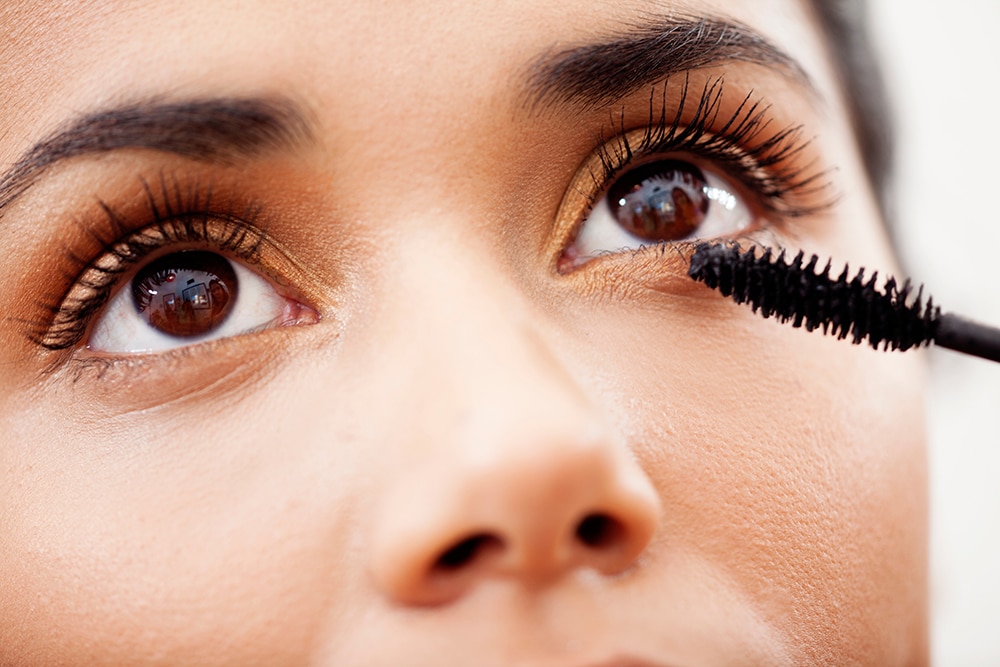 When it comes to a beauty routine, tinting basically creates the illusion of a Mascara without you actually having to swipe it on- pretty impressive, isn't it? Tinting won't add curl, length, or volume to the lashes but it will darken and intensify the colour with permanent creme based dyes and in some cases a semi-permanent vegetable-based dye.
Many people have light colour lashes like light brown or blonde, and when you tint them, you will see the most dramatic changes and makes it look slightly thicker and prettier, enhancing its overall beauty.
PRICE
Like all beauty treatments, the price depends on where you live, where you stay, and what treatment you take causing the price to range between $45-$85
TINTING – How long it lasts
Usually, when you tint your eyelashes, it lasts at least for four weeks. The dye at times happens to be permanent, so the tint itself shouldn't fade, but at times the lashes fall out, and new un-tinted lashes grow in their place, causing the difference to become noticeable, and the tint to look lighter.
DOES LASH TINTING HURT
Actually while tinting your lashes, you feel slightly uncomfortable, but it does not hurt at all, as usually, beauticians use a protective shield while tinting consequently you may feel somewhat awkward, but the entire procedure is quick and easy.
If you follow the film fraternity, media and models, you will realise that in the entire beauty world tinting is considered a pretty low-risk beauty treatment. Furthermore, the safety and efficacy totally depend on where you get the job done, which you find out by reading reviews, through friends and of course, the internet.
The market is filled up with tint products for eyelash tinting, but it may have some side effects:
In summer months especially when women want to look the best even after swimming, eyelash tint colours the eyelashes from root to tip resulting in darker eyelashes which are more noticeable (even without any mascara). Although tinting is safe, however, there are a few side effects particularly if the incorrect dye is used-hence its always advisable to visit a licensed cosmetologist
This is something one must not do at home.
EYE IRRITATION: It is one of the most common side effects of lash tinting; even the safest dyes contain ingredients that can irritate the eye. It's very easy for dyes to get into the eyes while tinting and if dye accidentally enters the eye it can be quite troublesome, you can feel a slight burning sensation, which is why the best thing to do is to immediately get the dye removed and wash your eyes with cold water.
ALLERGIC SKIN REACTION: The skin around the eyes is very sensitive, delicate and easily irritated. Even dyes designed for eyelash tint can contain ingredients that have the potential to cause an allergic reaction, such as plant-based substances and pH adjusters. Others contain nut-based compounds, such as walnut extract, that may cause a reaction in women who have nut allergies. While dye should not touch the skin in a proper eyelash tint application, dyes can cause redness, itching and flaking when they come into contact with the tissues surrounding the eye. Technicians can prevent accidental contact through the application of a barrier product, such as petroleum jelly or other similar product, by conducting a patch test on any client with allergies or sensitive skin. Women who experience an allergic reaction should see a doctor or dermatologist for treatment.
Chemical Burns: The use of dyes in the eyelash tint can cause damage to the eyes. The dye contains ingredients like coal, tar, ammonia, hydrogen peroxide, etc. hence it's better to be careful and go to a professional and expert person even if it's a bit expensive.