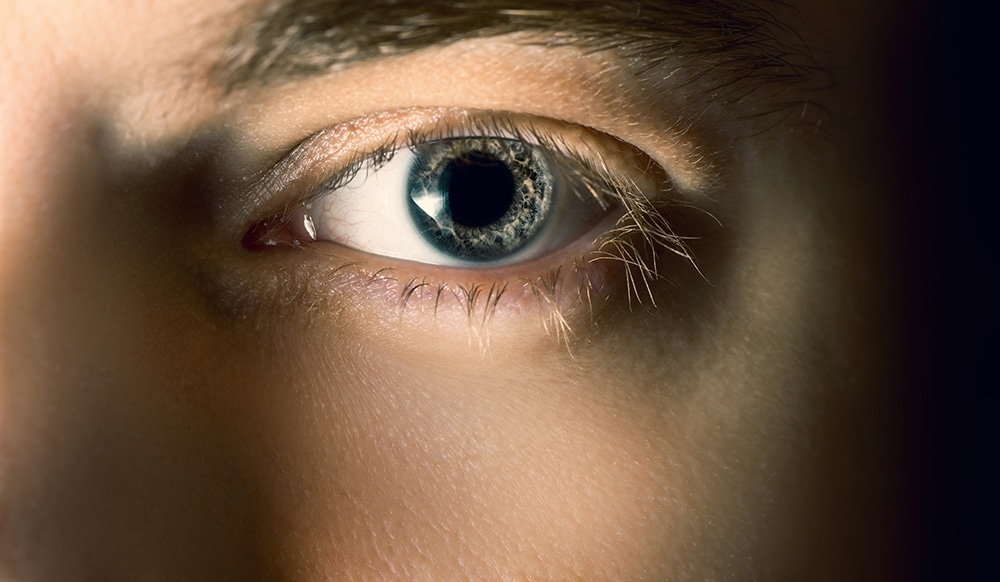 Like all hair in the human body, eyelashes are a biological polymer made up of about 10 percent water and 90 percent of proteins, such as Keratin and melanin, the substance that gives hair its colour, and like all the human hair, they are also fed by follicles which are located below the skin. These follicles tend to be extremely delicate, and if not maintained properly, can cause your eyelashes to fall out faster.
This variant kind of human hair can be found both on the upper as well as the lower eyelid. Each eyelid has layers of eyelashes within a row; we can see three to five layers of eyelashes on the eyelids, which protect and frame the eye. They are anchored to the eyelid from their root. They are small muscles located in the eyelids which with a muscular contraction – a reflexive automotive response, tend to blink and close the eyes before an external threat or a foreign particle causes damage to the eye.
With every blink, the eyelashes close and act as a curtain to the eye and in every blink, the eyes are irrigated with a lubricant secretion from the sebaceous glands also known as tear glands running along the edge of the eyelid with their openings between the eyelashes. This lubrication helps the eyes stay moist, ensuring they retain moisture and that they remain healthy.
Eyelashes in the upper eyelid are longer than that of the lower eyelid. Upper eyelashes can reach the length of up to eight millimeters they also tend to curve a bit as well. Upper lashes range from about seventy to about hundred and fifty lashes, and lower eyelid has about seventy to eighty eyelashes which tend to curve downwards.
Just like all human hair, they are fed by follicles located below the skin. In eyelashes these follicles also have three phases of growth: the "growing phase" that lasts about 45 days, and that is followed by a declination phase in which the growth stops for about three weeks and the last stage of two weeks which is also referred to as the "shedding phase" when the hair falls out. After this period a new cycle begins, and the hair starts regenerating.
When an eyelash is pulled out or drops out, it needs about two months to be regenerated and back in its original glory.
Clinical Concerns for Eyelashes
There are a number of diseases or disorders involving the eyelashes which could damage the follicles or even affect the growth of your natural lashes.
Madarosis – is the abnormal loss of eyelashes it could be caused by inflammation, alopecia, tumours endocrine disorders and wrong makeup.
Blepharitis – it's the irritation of the lid margin where eyelashes join the eyelids. You have itching, skin becomes flaky, and then later the eyelashes fall out. It could happen due to infection.
Distichiasis – this is the abnormal growth of the lashes from some regions of the eyelid.''
Trichiasis – are ingrown eyelashes in reverse position.
Trichotillomania – This is a disorder that urges the sufferer to pull out hair
Demodex also is known as demodicid – it's a small mite that lives harmlessly in eyelash, and other hair follicles and about 98% of people have these mites living in them.
STYE – and infection of the sebaceous glands at the base of the eyelashes this usually disappears in a week and is not a chronic condition and can be treated with antibiotics.
Crab Lice – they are parasitic insects and infest other areas including eyelashes.
Long eyelashes are considered a sign of beauty in many cultures; hence many women resort to eyelash extensions, mascara, fake eyelashes and even eyelash growth serums to enhance the beauty, length, curliness, fullness and thickness of their lashes.