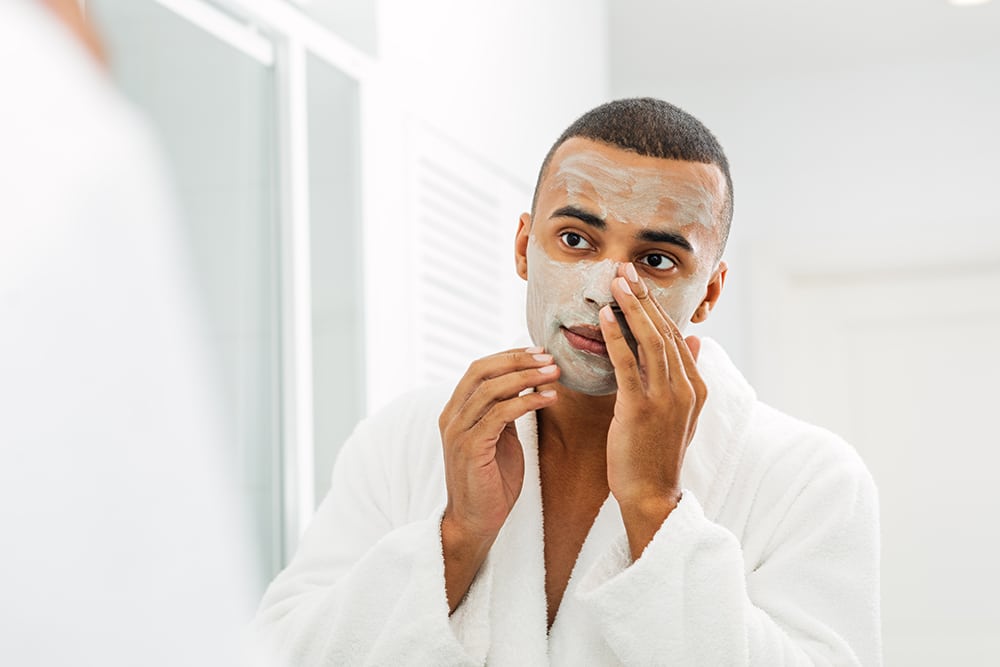 Cleansers, masks, and face washes are all essential things that need to be kept in the daily grooming routine of a man. Everyone has a different type of skin, even the skin type of men differ from that of women. So, it is very much essential to use those face washes, masks, cleansers, and scrubs that are specially crafted for men. The products made for men help alleviate skin conditions men are prone to have.
Every man has a unique characteristic in their face, that is their skin type. There is a sheer difference between a man and a women's skin, which is why their grooming products tend to differ as well. However, when it comes down to choosing a product for grooming, it is then, things narrow down to the skin. Basically, men's skin types can be classified into five skin types, oily skin type, dry skin type, sensitive skin type, normal skin type, and the combination skin type.
One of the most essential grooming product is the face mask for men. Using it can offer a massive visual difference in the complexion of the skin along with a boosted extract of active agents to the skin that in the same time also helps in hydrating the skin, rejuvenating it, moisturizing and filling it with the right amount of natural minerals, oils, and needed natural extracts. A face that is prone to spots and acne can definitely be benefited from regular use of a face mask, which will also remove the excess oil, draw out the impurities and help in shrinking the pores of the skin, ending up reducing the blackheads and even whiteheads. Face masks for men, that contains Hyaluronic acid can be very much beneficial to dry, dehydrated and stressed out the skin as its hydrating and conditioning agents will deeply re-hydrate the skin and allow it to have good conditioning. Charcoal face masks for men helps in treating exfoliating skin delicately and will enable it to become smoother.
For an important event to attain early in the morning, a face mask with energizing Vitamin C antioxidant will definitely wake up the skin and offers a pair of bright eyes after a heavy night, and on for additional benefits, eye patches of the hydrogel can also be used.
Some face masks take a minimum time of 5 – 15 minutes to unveil its beneficiaries, whereas some take up time up to overnight to reveal its magic.
Face washes are available of different types, such as the one with different textures, with various ingredients and the ones with different ways of usage.
1. Clay Face Mask
These are those masks that come with a different variety of textures. These mud spreads help in treating the clogged pores and remove the impurities of the skin like oil and pollution and gives the skin an even look by making it not too dry or shiny and oily because of removing excess oils.
2. Gel Face Mask
As can be understood by its name, these face masks are basically made from gels. They are just perfect for carrying out the job of hydrating a dry and sensitive skin when needed. While applying it to moisturize and replenish dull skin, it also feels lighter.
3. Sheet Face Mask
Face masks that fall under this category often come in sheets and are dependent on the ingredients it carries. However, on the contrary, they can penetrate deeper into the skin than the clay face mask, cream mask, or gel face mask. They can be used on the go as they are often individually packed and are best to offer a mobile facial.