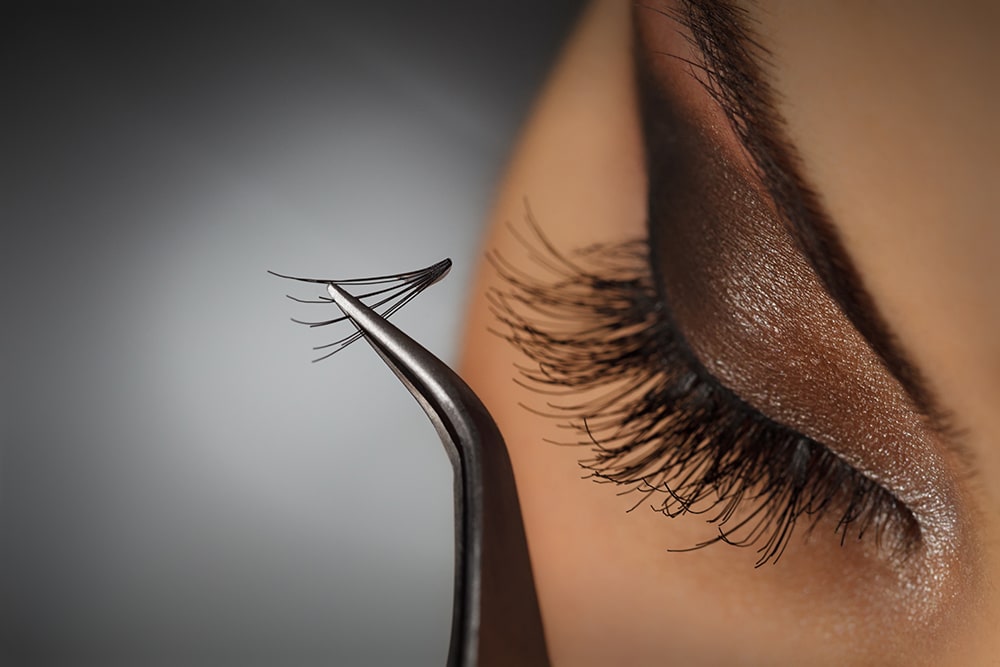 Who doesn't like to have long eyelashes that make their eyes look pretty, appealing and even more attractive than usual? The trend for long lashes has caused an absolute sensation throughout the world, causing more and more people to be addicted to having long lashes. Some people are born with naturally long lashes while some simply switch to fake eyelashes. The sale of fake eyelashes have skyrocketed in recent times, and almost every makeup brand out there has their own variety of fake lashes. Even though it may sound weird but the modern look as of recently is never complete without a pair of false eyelashes.
Is it difficult to wear false eyelashes?
In the entire process of applying makeup to your face, from foundation to contouring, applying eyelashes is the most difficult of them all. Even applying winged liner and matching the two eyes isn't as tricky as applying false eyelashes. You need to make sure of a number of factors such as the right eyelash glue, the brand of eyelashes you should be buying, the kind that suits your face, the list is probably endless. There is also the occasional problem of the glue coming off, causing the eyelash to be hanging off your lids. Therefore, if you want to know if it's difficult, then yes it is.
Which kind will suit you the best?
As the trend for false eyelashes progresses, so does the variety of lashes that are available at your nearest beauty store. After all, we all were born different, and the same kind can't be suiting all of us at the same time. Though the list is pretty long, given here are five basic eyelash types that are available in the market:
Individual: If you want fuller lashes that look naturally thick then individual fake lashes maybe the solution for you. They help in giving your natural lashes the overall boost in length and make them look fuller. If applied correctly, they have the ability to change a plane jane to an absolute stunner.
Cluster: If it's your first time wearing eyelashes, then cluster eyelashes are the kind you can practice with. You can create a variety of looks with the help of these lashes such as a ubiquitous style that people go for with these lashes is the cat-eyed look. So, if you hate the hassle, then these lashes are meant for you.
Strips: If you really are into false lashes then you probably are addicted the strips kind. They are much more fuller and can make your eyes look rounder and brighter. They are a must if someone is going for that heavy makeup look where they wish to look extravagant and gorgeous.
Magnetic: They may be a new introduction to the makeup world, but they are definitely not here to play. These lashes became an absolute hit the moment they were introduced in the market, having people all around the beauty world go bonkers over them. If someone already has lash extension done, then these help them add a fuller touch to their already long lashes.
Fantasy: As the name would suggest, fantasy is meant for the people who like adding a bit of colour to their life. These lashes are quite the hype in recent times and are available in different kinds. Flaunting a variety of colours and even at times feathers, these lashes are an absolute favourite for those who like being different and unique. Adding a bold statement to your overall chique look, the fantasy lashes are what one can even consider as a luxury lash. So, if you were born to be a unicorn, then these lashes are just what you need.