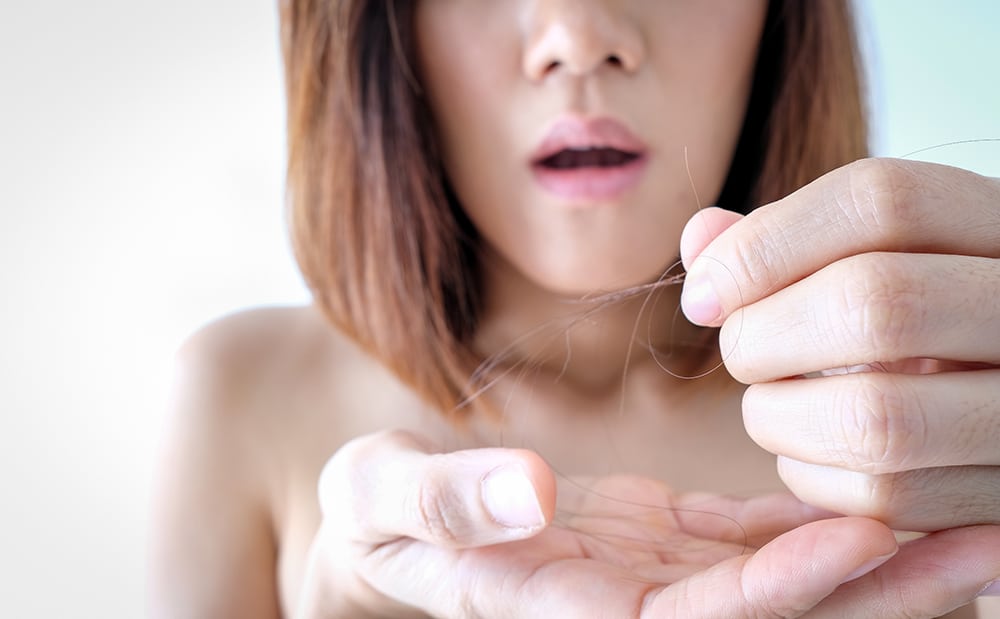 Why should one be concerned about Hair Loss?
Your hair tends to define your personality and the way you portray yourself in the public eye. So, imagine losing it all a rapid rate causing you to end up with thin, unhealthy hair or worse no hair at all, sounds terrifying, right? Though caused by a number of reasons, as terrifying as hair fall is to some of us, it is definitely preventable in some cases. With the rise of popularity of the world wide web, many people are found on the internet searching for solutions for solving their hair loss problems. In some cases, people suffering from chronic hair loss problems such as alopecia may even start seeing signs of hair loss from a tender age. It is always advised to go for a proper doctor's consultation if you are losing hair at a rapid rate. For a quick diagnoses helps you to start your treatment early and avoid mourning the loss of your hair later.
What are the different causes of hair loss:
When you go for a consultation from a proper trichologist, they will tell you that hair loss can be caused by a number of problems. Some of these problems are mostly physical, and few of them may also be caused due to emotional reasons. To give you a basic idea on what are the real causes of hair loss, here is a proper list:
It's in your DNA: You may not be that surprised to know that sometimes hair loss problems can also be caused because of your genes. It is quite a common and diagnosed cause of hair loss. It is usually not that preventable and happens to surface if someone in your family happens to suffer from hair loss problems or worse baldness. This process of hair loss, however, is gradual and doesn't affect you until you reach a certain age. Symptoms include receding hairline and bald spots followed by thinning of hair.
Hormones: hair loss can also be a symptom of hormonal imbalance or low levels of a particular hormone that goes by the name dihydrotestosterone. Other hormonal causes may include women going through pregnancy, menopause, and thyroid problems. People suffering from alopecia may also show early symptoms of hair loss, such as scalp infections, patchy hair loss, etc.
Medication: People suffering or recovering from chronic illnesses may be at times be prescribed strong medication. One of the side effects of such medication may be hair loss or complete baldness. Usually, medication for illnesses such as cancer, arthritis, heart problems or even depression and anxiety can cause a doctor to prescribe you strong medication that disrupts your hair follicles from retaining hair on your head. Radiation therapy that is usually a must for cancer patients may also cause hair follicles to get stunted, ultimately leading to complete loss of hair.
Stress and Trauma: People who have recently gone through some traumatic event in their life may also show signs of hair loss. This trauma may be emotional or even physical; however, hair loss caused by trauma and stress is usually temporary and mostly curable. People with trichotillomania or pulling of hair disorder may also show signs of hair loss.
Hairstyles: We all know our hair defines the way we perceive the world and is a part of our overall style statement. However, constant experimentation with your hair with artificial colouring and tight hairstyles such as cornrows and pigtails may lead to excessive hair fall. Other treatments such as hot oil treatments cause hair follicles to become inflamed, ultimately leading to loss of hair.