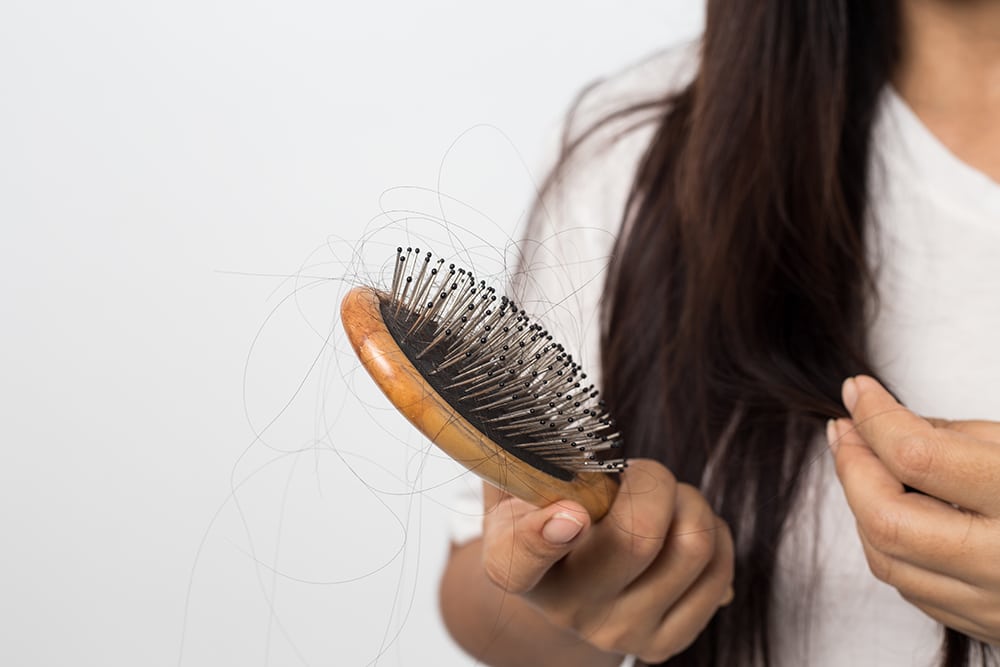 Hair loss is pretty common among women. Whenever a person takes a bath or washes their hair, they find several strands entangled in their fingers just falling off from their scalp. While many believe that this is because of old age, some tend to think that it might be a side effect of a particular shampoo or oil you might be using. The truth is – it is a mixture of all, along with improper eating habits and lifestyle.
Our hair is precious to us as it helps in giving us our own personality and style that we all try to improve and preserve for as long as possible. Therefore, we all become ready to do anything in order to maintain long and healthy hair so that our beauty is maintained. Therefore, in order to make sure that you have silky smooth until the end, specific steps are required to be taken. But the first thing that you need to do is to understand the root causes of hair loss among women.
Cases of Hair Loss
The primary causes of hair loss among women include:
Menopause
Menopause is the time in the life of women when her periods stop coming. This generally happens when the person is around 40 to 50 years of age – the time when her ovaries become incapable of bearing a child due to lower production of the necessary hormones. During this time, the lower hormonal count and imbalance leads to a lot of hair loss. Even though this phase is inevitable, hair loss can be maintained by having a well balanced and nutritious diet.
Unhealthy Lifestyle
When an unhealthy lifestyle is concerned, this generally deals with certain bad habits that woman may have adopted over time, such as smoking and drinking. These activities are detrimental; to one's overall health, along with severely increasing one's hair loss. If such habits are ironed out of one's life, they can expect longer and stronger hair minus the hair fall.
Lack of essential nutrients in the diet
Nutrients are an integral part of every human beings diet. This is because nutrients keep all our organs working in its fullest potential. The same definitely goes for your hair. Essential nutrients like the right amount of proteins and vitamins are necessary to keep your hair stronger and promote faster hair growth so that baldness remains far away from you.
Use of improper hair products
Many hair products, such as specific shampoos and oils tend to contain harmful synthetic chemicals that actually damage the hair instead of making them stronger. Be on the lookout for well-reviewed hair products from popular brands in the market to ensure that your hair is never damaged, as these products only serve in making your hair stronger and more beautiful. Many hair styling products might seem attractive to use but will only damage your precious hair in the long run.
How to Prevent Hair Loss?
Hair Treatment procedures
There exist many hair treatment procedures currently that seek only to make your hair grow faster. This is especially important for women who are suffering from premature baldness. Scalp replacement and hair transplants are famous techniques that are used by doctors all over the world to make sure that the beauty of a woman is not tarnished with baldness or bad hair.
Balanced Diet
Hair treatments might seem impressive on paper, but it all boils down to how well you take care of your hair. Daily washing and eating all the right foods will help more in the long run, preventing the need of going through any hair treatment procedures. A vitamin and protein-rich diet with regular bathing will ensure that your hair grows long and healthy forever.