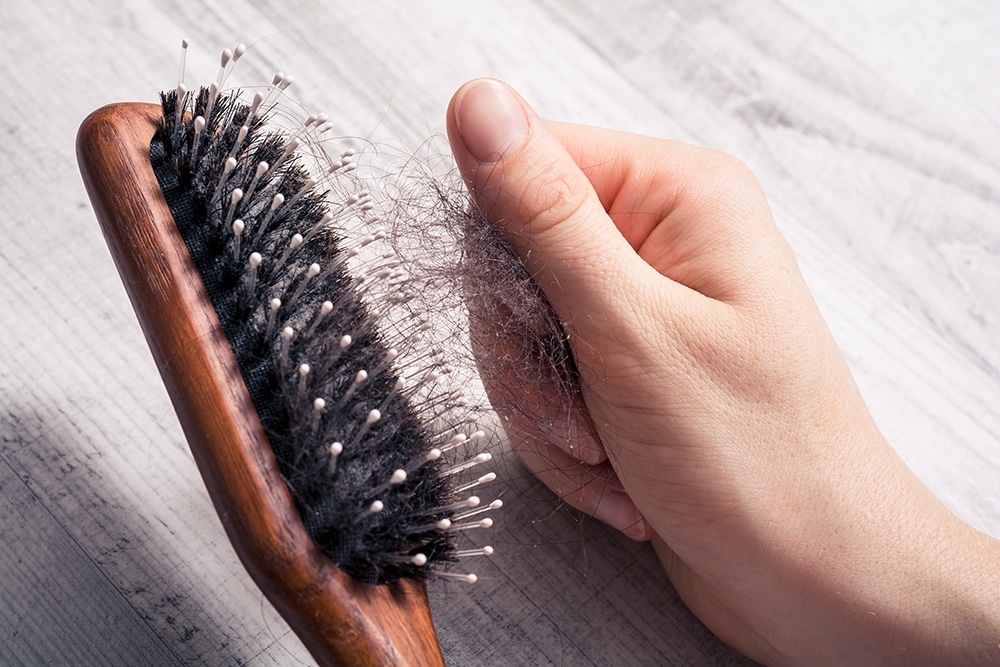 Hair loss is not only a common problem among adults but teenagers as well in the recent times. From hormonal changes to hereditary problems, hair loss can be caused by several reasons and finding the right treatment for it may be difficult. To find the root of any hair loss problem, a person is always advised to consult a doctor so that an appropriate hair loss treatment can be identified. A proper trichologist can help you diagnose, the real reason behind you losing your hair frequently. A doctor will try to find out your family and medical history, followed by a physical examination, to find the deep-rooted reason for hair loss.
Diagnosing the real reason behind hair loss:
Other than inquiring about your medical and family history, a trichologist may also conduct a few tests on the patient. This helps them in finding why a person is losing their hair, despite having no such medical records or hereditary problems so that they can recommend a hair loss treatment. Here is a list of tests that a doctor may conduct for the purpose of finding out the truth behind hair loss:
Blood test:
A standard test conducted by almost all trichologists in order to detect the real reason behind hair loss among both men as well as women. A proper blood test helps in finding out the vitamin and mineral level as well as any hormonal abnormalities that may be occurring in a person's body.
Pull test:
Any trichologist, when examining a patient to determine the cause of hair loss, will conduct the pull test. During this examination, the doctor gives a slight tug to several strands of hair to see how much of it comes out. This helps in determining which stage of the shedding process the patient is in.
Biopsy of the scalp:
A scalp biopsy helps in determining the main root of all problems, in the literal sense. The doctor will take a few scrapes of the skin on your scalp or even pull a few strands of hair to examine the condition of the roots of your hair. This process helps the doctor find out whether there is some infection that is triggering hair loss tendencies.
Microscopy:
A trichologist may even choose to conduct light microscopy on the patient's hair to examine the disorders of the hair trimmed at the base. It helps in uncovering the various disorders that are affecting the hair.
Suggested Treatment:
There are many types of hair loss treatment that a doctor might suggest in order to stop you from losing all your hair. However, instead of going for artificial treatment such as medications and laser therapy one can even adopt healthy habits in order to prevent loss of hair. Listed here are a few healthy habits one can follow to prevent hair loss.
Change your hair styling habits:
Sometimes certain hairstyles tend to affect our overall hair growth and even lead to temporary hair loss. This is usually caused by hairstyles that involve pulling of the hair such as pigtails, ponytails, etc. Hairstyles that involve bleaching of the hair can also lead to hair loss as it permanently damages the hair.
Nutrients required:
If you want to prevent hair loss, then it is suggested that you adopt a healthy food diet that includes intaking the proper amount of vitamins and minerals. This will help in stimulating your hair follicles and promote hair growth.
Iron and zinc is a must:
Doctors usually suggest iron and zinc supplements to patients as it helps to reverse the effects of hair loss.
Go for acupuncture:
This Chinese art of medicines can also help a person in preventing hair loss by inserting needles to the scalp. This helps in promoting regrowth of hair and stimulate hair follicles.
Manage your stress:
By taking up yoga classes and meditation classes, one can reduce the amount of stress that they may take in a day. After all, a healthy mind is the key to leading a healthy lifestyle.