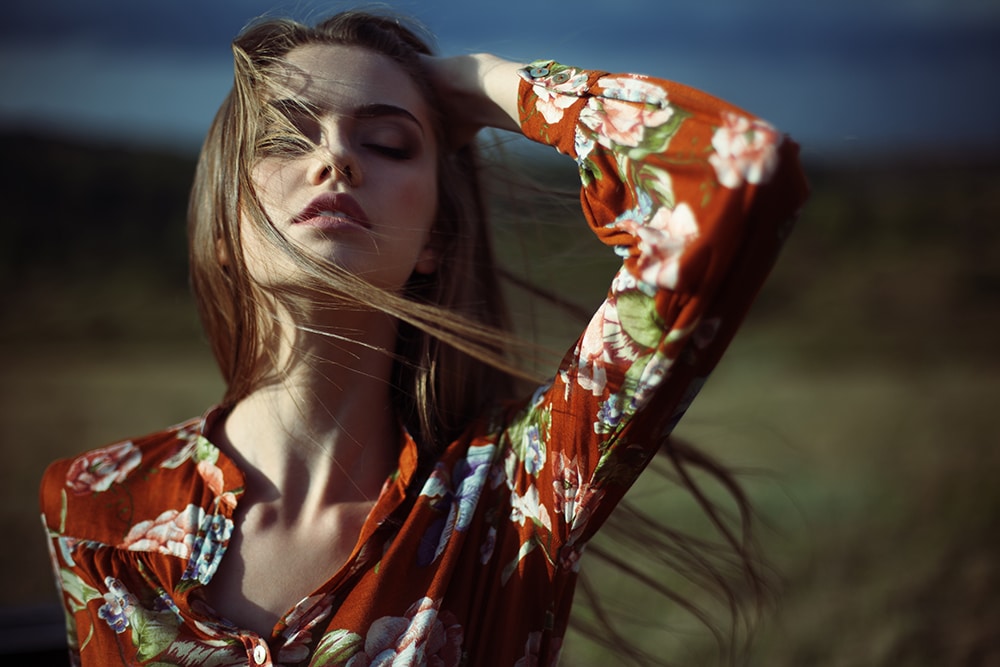 The majority of people give significant attention to their own hairstyles and appearance. The hair care and cosmetic industry are one of the biggest in the world and still growing at a fascinating rate. Though not considered as a severe health condition, thinning hair or hair-fall can be a crucial factor behind low self-esteem or confidence. Both men and women may suffer from a receding hairline or widespread hair-fall. There are several ways and remedies that can be used to treat and cure hair-fall problems. Almost all remedies also include hair regrowth along with the stopping of hair fall.
Cause
On average, an adult human can lose from 50 to 100 strands of hair a day. There may be more- proportionate to the age of the person. The actual reasons may vary from person to person- however, in general, the reasons can be in total, attributed to :
1) Bad Hairstyle Choices: Any sort of heat device used on the hair to change its natural appearance can damage the hair. Devices such as curlers, tongs, perms are hazardous. So are hair holding gels/sprays which tend to dry up the moisture in the hair. Bleach leads to increased split ends.
2) Improper Diet: Keratin- the primary constituent of hair- is basically protein. Follicles require folic acid to function properly, along with iron, Vitamins A, C and E. The human body also needs nutrients from Fatty Acids, such as Omega -3 Fatty Acid. Deficiencies in any of these can cause hair loss. It is thus suggested to follow a proper healthy diet packed with vitamins, minerals, and nutrients.
3) Diseases/Hereditary Reasons: Hair loss is dependent on the genes. Yes, it may have been passed down from the previous generation to the next. People suffering from an autoimmune disease or someone undergoing radiation and chemotherapy can experience hair-fall.
4) Stress, Neglecting Haircare: Excessive stress leads to increased cortisone levels which may lead to hair fall. Haircare neglect is one of the primary reasons many people experience thinning hair. Pulling out the hair, shampooing daily, massaging with excessive pressure- all lead to split ends and eventually hair-fall.
Remedies:
There may be several remedies available to treat hair thinning. All of them function in more or less the same procedure- remove split ends, provide nutrition to the hair follicles, promote growth and regeneration of hair. Here are a few tried and tested medications for hair regrowth:
Minoxidil Topical Solution: One of the few chemical wonders scientifically proven to promote hair growth is Minoxidil. Approved by the FDA, USA- Minoxidil is known to promote hair regrowth rapidly and is helpful in cases ranging from thinning hair to widespread hair loss. Minoxidil is equivalently useful for both men and women, and the solution concentration generally varies from 0.5%-2%. It is advisable to consult a dermatologist prior to application and check for allergic reactions(if any).
Spironolactone/ Finasteride: These are prescription drugs used to treat hair loss due to different circumstances. Spironolactone is used to deal with hair loss stemming from androgen production complications. It is recommended for use for women who have hair thinning problems arising from hormonal imbalances. A blood test is needed beforehand to determine the need for Spironolactone.
On the other hand, Finasteride is a prescription drug recommended for use by men only. It is a daily pill that stops hair fall and promotes hair growth. Women should avoid this in order to prevent side effects.
Vitamin Supplements: Biotin is essentially water-soluble Vitamin B-7. It is found in nuts and many other foods. One does not need to consume an extra amount(in the form of supplements) after a balanced diet. Recent discoveries in the field of haircare research have led to experts promoting the goodness of supplements for hair growth and regeneration.