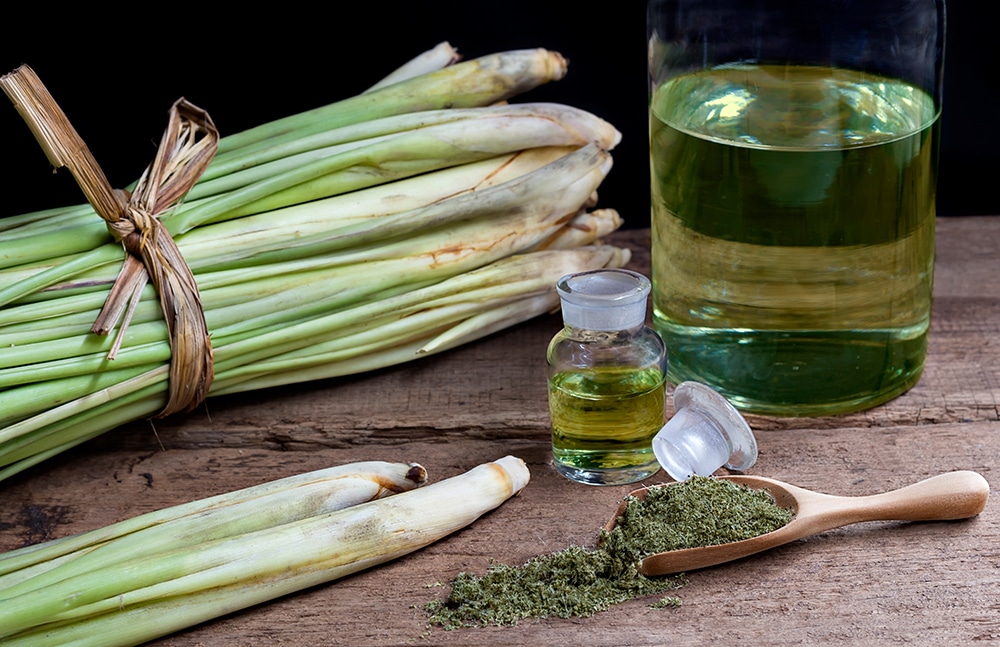 HEALTH BENEFITS OF LEMONGRASS POWDER
Lemongrass (Cymbopogon citratus) is a prevalent ingredient used in South-East Asian cuisine. Belonging to the grass family, the flower stalks and bulbs of these plants are used in flavouring food and is also used in the production of commercially marketed lemongrass teas and lemongrass powder. The essential oils in Lemongrass, apart from their flavouring properties, are also medicinally beneficial in numerous ways.
Lemongrass has a significant nutritional quotient as it is a rich source of various nutrients including carbohydrates, vitamins and minerals. The nutritional composition of Lemongrass include:
● Five calories per tablespoon of lemongrass powder which are derived from the naturally occurring carbohydrates.
● Minerals – The lemongrass is a rich reservoir of multiple minerals such as Calcium, Potassium, Manganese, Magnesium and Iron.
● Vitamins – Lemongrass also consists of vitamins including Vitamin C, Vitamin A, folate and Vitamin B3 (niacin).
The essential oils in lemongrass include two chief components – citral and geranial. These two components, apart from attributing flavour and fragrance, are also responsible for the various medicinal properties of lemongrass. The health benefits of consuming lemongrass powder are as follows:-
1. Reduction in systolic blood pressure – The citrus and geranial present in lemongrass has been shown to reduce systolic blood pressure. So daily consumption of lemongrass powder helps in remedying hypertension and keeps the rise in blood pressure under check.
2. Remedy for musculoskeletal pain – The essential oil in lemongrass has certain suppressants of pain which help in relieving muscular pain.
3. Cough and cold – Lemongrass has antimicrobial properties, especially antibacterial properties, which helps in preventing the occurrence of cough and cold in an individual.
4. Anti-inflammatory properties – Inflammation in humans has several different manifestations following infections and tissue injuries, including fever, heart-related complications, rheumatism, etc. But the anti-inflammatory properties of lemongrass serve as a remedy for fever, rheumatism and coronary complications.
5. Antifungal properties – The antimicrobial properties of lemongrass also include antifungal properties which defend against fungal infections such as oral thrush (oral candidiasis).
6. Cancer prevention – The citrus in lemongrass has both antioxidant properties and anti-cancer properties. These properties not only damage the infected cells by oxidation of cell components but also boost the immune system of the person, which helps him/her to fight against the cancer cells on their own.
7. Diabetes – The essential oils in lemongrass have been found to keep the level of blood sugar under check, thereby serving as an efficient remedy for Type-2 Diabetes.
8. Epilepsy – Lemongrass has also been proven to be beneficial to epileptic patients.
9. Anxiety and Sleeplessness – The essential oils in lemongrass help in eliminating bad cholesterol (LDL) and maintain the balance of good cholesterol (HDL) in the bloodstream. This serves to have a calming effect on the nerves, which helps to control stress levels, reduce anxiety and combat sleeplessness.
10. Aid in weight loss – Adequate consumption of lemongrass also helps in aiding the reduction in weight.
Apart from all these health benefits, consumption of lemongrass also helps in Healthy digestion, preventing stomach aches and also helps in relieving the symptoms of PMS including menstrual cramps, hot flashes and bloating.
All these health benefits can be obtained with the help of Lemongrass powder. It can be consumed in the following method:
● Take about 1-3 tablespoons of lemongrass powder.
● Steep it in a cup of water for about 5 minutes.
● Strain the mixture.
● Drink the lemongrass tea.
● Start with one cup per day.
There is no standard dosage as to the consumption of lemongrass, and it is recommended to consult with a medical practitioner before consuming this tea on a regular basis.