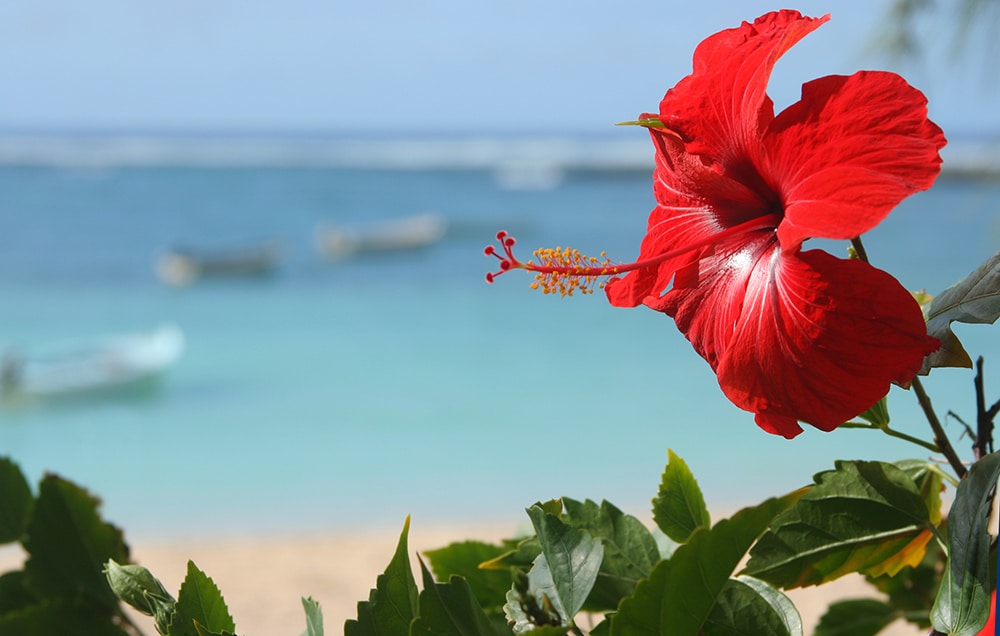 Hibiscus has bright and vibrant coloured flowers and is part of the tropical shrub family. Hibiscus flowers are found in a variety of colours such as yellow, purple, pink, white, and red. The hibiscus plant is usually found in the southeast regions of Asia. The Hibiscus plants or Japa Pulpa are powdered, dried and used for various health ailments in Ayurveda.
Hibiscus powder is derived from the hibiscus flowers and hibiscus leaves. The powder of hibiscus has a lot of medicinal qualities and can be used to make Hibiscus tea. This is the reason why it is used as a medicinal herb for various reasons.
Hibiscus powder has many health benefits and is also used in the world of cosmetics and beauty. Since time immemorial hibiscus has been used for various health conditions such as high cholesterol, high blood pressure, increases the production of breast milk, prevents infections and other health-related condition. It has also been proven to be beneficial to prevent colds, constipation, fluid retention, etc. Hibiscus is rich in Vitamin C and contains antioxidants and antibacterial properties. Hibiscus powder has numerous benefits and uses for health, skin, and hair; they are:
Improves the Digestive System
Hibiscus helps to strengthen an individual's digestive system. It helps to regulate the movements of the bowel and helps to ease constipation. By consuming hibiscus powder on a regular basis, it can help improve your urination as well. The diuretic properties in the powder help to treat constipation. It also helps to improve your gastrointestinal systems which in turn helps to prevent colorectal cancer.
Controls the Level of Cholesterol
Hibiscus powder helps to control the level of an individual's cholesterol level. It reduces the occurrence of bad cholesterol or LDL cholesterol. An increase in bad cholesterol could lead to damaged blood vessels and permanently heart related diseases. Thus it is essential to look after them on a regular basis. The nutritional properties and values of hibiscus powder help to reduce the level of cholesterol. The powder also contains hypolipidemic and hypoglycemic elements which help to manage the level of sugar in a diabetic patient.
Prevents Damage to the Liver
Hibiscus powder is rich in antioxidants which helps to prevent several diseases and also treat liver-related ailments. The antioxidants present in hibiscus powder helps to neutralize the free radicals the enter and are present in the cells and tissues of the liver.
Prevents Hair Loss
Hibiscus powder can also be used in order to avoid hair loss when used on regularly. When the powder is mixed with henna or curd, it becomes more active. The powder of the hibiscus plant helps to strengthen your roots and make your hair thicker and stronger.
Relieves pain caused by periods
Hibiscus can balance the hormones in your body, which can lead to a reduction in menstrual pain and cramps that occur during menstruation. Restoration i=of hormonal balance can also lead to reducing other effects of menstruation like mood swings, depression, and several others.
Acne
Hibiscus is rich in anti-inflammatory elements and Vitamin C, which helps to control the production of acne and pimples. Thus resulting in clear and acne-free skin.
Prevents Cancer
Protocatechuic acid is also found in hibiscus powder. It is rich in anti-tumour and antioxidant properties. This acid in hibiscus helps to slow down the growth of cancerous cells. This is done by inducing a condition called programmed cell death or Apoptosis.
Weight Loss
Hibiscus powder helps one to maintain a healthy body. Losing weight could be a challenge for most people because most of the food available is rich in carbohydrates., hibiscus helps to reduce weight and stops the production of an enzyme called amylase which is responsible for the absorption of starch and sugar in your body.