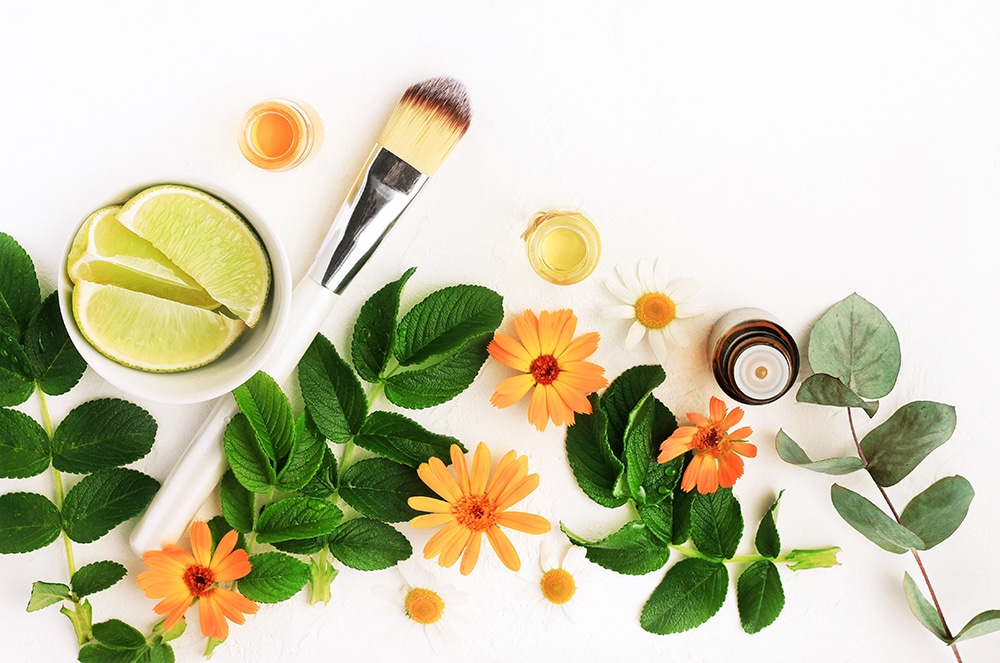 Probably the most common skin condition faced by men and women all over the world is acne. Although it is not a dangerous ailment, the condition can be very frustrating as it causes spots, pimples, blackheads, and whiteheads on your face, shoulders, back, chest, upper arm, and neck. Acne generally occurs in puberty years owing to the sebaceous glands, although it can happen at any age. These glands produce oil and are stimulated by the adrenal gland. The condition occurs in both men and women. The hormonal factor is one of the significant causes of acne. The levels of androgen hormones rise in adolescent years, and this causes growth in oil glands.
While the condition can be annoying, you don't have to live with scars lifelong. You can manage it better by taking good care of yourself. The following tips will aid you in how to remove acne scars and blemishes.
Home remedies to tackle acne scars
Simple, accessible and harmless solutions go a long way in treating acne scars. It's all there right in your home in your very own kitchen. You neither have to splurge money nor bother about side-effects.
Turmeric & honey: The "saffron-hued gold" of Indian kitchen yet again proves to be a very potent treatment for acne scars, especially when mixed with honey for best effect. The combination has both anti-inflammatory and anti-microbial properties.
Aloe vera: It is anti-fungal and helps in healing and soothing the skin. The plant also has astringent properties.
Apple cider vinegar: Another time-tested home remedy that helps in treating the acne scars is apple cider vinegar. You need to mix one portion of apple cider vinegar with three portions of water. Apply it on the affected skin and see the difference in a few days.
Green tea: If you were cutting down your caffeine intake with green tea, then you can now put your cuppa to multiple uses. Pour two cups of tea. Sip one and dip cotton into the other and apply to the acne-affected skin.
Oatmeal: It balances the skin's natural oils and prevents dryness, itchiness and dead cells. Make an oatmeal mask, mixing it with honey or milk.
OTC products for treating acne scars
Among the several Over The Counter (OTC) products available in the market to help you get rid of acne scars. But it is best to consult your dermatologist before buying these products. Once you get their approval, you can choose any of these OTC products.
If you are looking to lighten the scars, you can pick a product that has any one of these ingredients:
Hydroquinone
Vitamin E (tocopherol)
Retinoids (vitamin A)
Alpha hydroxy acids (e.g., mandelic acid)
Azelaic acid
Kojic acid
Other ways of treating acne blemishes include laser procedures, microdermabrasion, and chemical peels. Laser skin resurfacing treatment uses lasers to remove dead skin while promoting the growth of new cells. Microdermabrasion uses a device to blast tiny particles of the skin, wherein a diamond-tipped device is rubbed onto the surface. For chemical peels, a strongly acidic solution is applied to the face, and the peel removes layers of skin cells. All these treatments are not only costly but also require medical intervention and are to be performed under expert guidance.
Everyone deserves and desires to have flawless skin. But this should be a long-term sustainable effort rather than a short-term quick-fix solution. Beware of false claims and misleading campaigns. Also, remember every skin type is different and has specific needs and requirements. Do not blindly use products or remedies without understanding your skin type and only after consulting your dermatologist. There are no short cuts to good skin. Maintaining a healthy diet, hygiene and balanced lifestyle goes a long way in ensuring glowing, blemish-free skin.