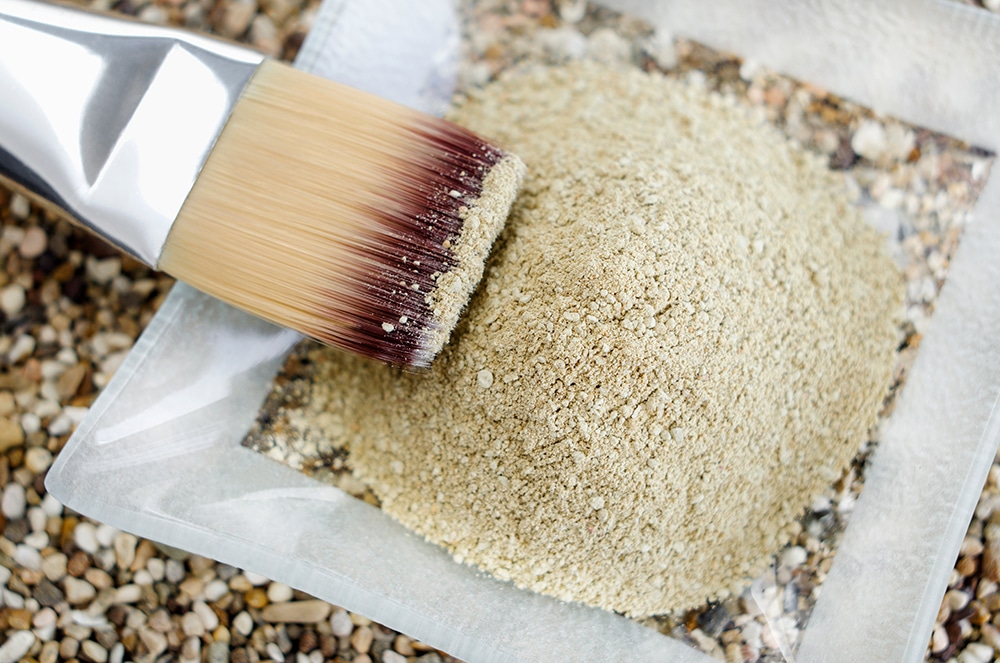 Clay has been used for ages as a mask. Long before we had Korean mask sheets available in the market, clay was used to replenish and rejuvenate our skin conditions. Clay helps in balancing the oil on our skin and preventing the breakout of acne. They are many types of clay available in the market and Kaolin clay is one of them, the others being Bentonite clay. Kaolin clay is rich in silica, is white in colour and has a neutral pH level. Using Kaolin clay as a facial mask is always a good idea. Kaolin clay helps to moisturize the skin as well as help the skin feel refreshed and hydrated.
Here are 5 Kaolin Clay benefits that you can check out if want a hydrating and blemish-free skin:
Controls oil level:
Excessive oil in the skin leads to acne and eventually stubborn pimples. We all hate pimples and want them to go away as fast as possible. Kaolin Clay originates from China, from a hill called Kaoling where it was first mined. It is rich in anti-ageing properties as well as acts as an excellent repellent of blemishes. It is not an excellent absorbent like other clay products like Bentonite, but it helps provide clear skin. You may also use it as a peel-off mask.
Make a Kaolin clay and avocado face mask by mixing mashed avocado (1 tsp) with kaolin clay(2 tsp) and rose water(3 tbsp). You are required to apply it on your face and leave for about 10 minutes. Wash your face and after that pat it dry.
Detoxifying properties:
Kaolin Clay helps to detoxify your skin by removing the dirt and pollution from your skin. The bacteria causing acne is removed when the Kaolin clay is used as a face mask. Mud masks help to get rid of impurities and dead skin cells. It gets rid of dryness without stripping your skin of its natural oils.
Apply a face mask of kaolin clay and apple cider vinegar. Mix the two in a 1:2 proportion and apply it on your face. Wash it after it dries up and you will see a refreshes skin. You can also add any essential oil you may prefer.
Acts as an excellent exfoliant:
Applying a kaolin clay masks on your face twice a week will help to exfoliate the dry skin cells from your skin. It exfoliates your skin from the dry skin cells and refreshes the skin. We do not like flaky skin; it is irritating and makes the skin look dull and ripped off nutrients. Put kaolin clay on your face to get the best results.
Mix 2 teaspoon of kaolin clay with one teaspoon off honey and another tablespoon of rosewater. Apply the mask on your face and keep it for 10-15 minutes, thereafter wash your face and pat it dry to get the best results. This exfoliates as well as replenishes your skin.
Helps soothe rashes and irritation:
Kaolin clay is a great way to t get rid of the stubborn rashes and irritation in the skin. If you have sensitive skin, you may have rashes on your skin more frequent than not. Applying kaolin clay will help soothe your skin and get rid of redness and itchiness. Rashes may take place from a change of place or a bug bite or dusting or sunburn. Use it to get rid of fine lines and wrinkles as well.
Toner and as a clay face mask:
Kaolin Clay face mask acts as a toner when it stimulates your skin and improves the blood circulation under your skin. Kaolin clay, when used regularly, helps to brighten your skin. Apply it on your face along with tea tree oil and aloe vera gel to help soothe your skin and tone it. Getting rid of large pores.