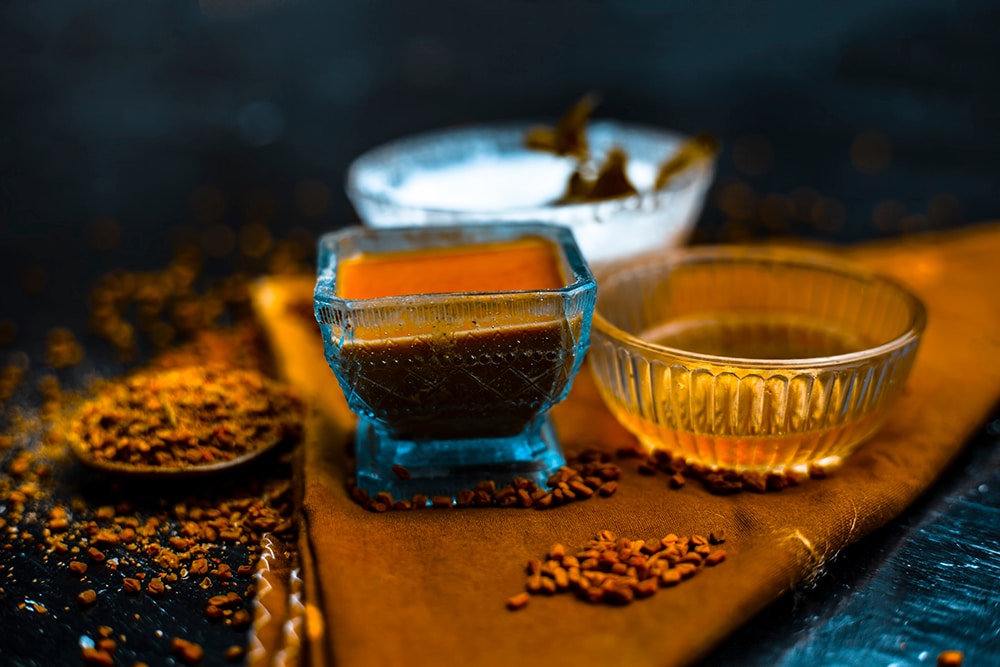 NATURAL HAIR GROWTH PRODUCTS
Choosing The Right Natural Hair Growth Products
Healthy and lustrous hair lends a distinct edge to one's overall personality. Whether you are a college-goer, a young professional, or a middle-aged parent, everyone likes to have healthy tresses that define one's look. However, with growing pollution levels, lifestyle disorders, and stressful living, hair growth is getting adversely affected to such an extent that balding is become common not only among men but also among women. Hair thinning is also one of the other results of several physical factors that include autoimmune diseases and skin diseases. It is indeed very heartbreaking to see one's hair fall. Controlling hair fall and enhancing hair volume is possible with the right kind of natural hair growth products. A combination of revitalizing hair oils, shampoos, masks and moisturizers can help control the hair damage.
Natural products for hair wash and application
Castor oil: This oil contains Vitamin E, omega fatty acids, and other nourishing properties. In fact, castor oil is used in several natural hair products for these benefits. A complete hair massage by applying the oils on balding areas will promote hair growth.
Peppermint and emu oils: Peppermint essential oil has a cooling effect when applied. It should be mixed in and diluted with other oils because it has a higher concentration that can damage hair. The nourishing minerals are very helpful for healthy hair growth. Emu oil fights inflammation and promotes hair growth.
Hair growth stimulating shampoos: People often tend to pay greater attention to hair oils and often ignore shampoos. Using the right shampoo is very important for hair growth since many shampoos cause dryness and further damage to the hair. A shampoo infused with natural ingredients such as neem, shikakai, bhringraj, and shea is a good choice for stimulating hair growth.
Conditioning treatment: Hair wash with soaps and shampoos have a harsh effect on damaged hair. Besides, the pollution levels in air are so alarming these days that it's not enough to merely clean your hair. It needs deep nourishment and moisturizing conditioners to replenish the loss of oil balance in your hair. Choose one that has vitamin E, proteins and sweet almond oil. After you shampoo your hair, massage the conditioner on the scalp and leave it for about 10 minutes, and then rinse your hair.
Home-made hair masks of banana, egg, avocado, yoghurt, castor oil, rosemary oil and olive oil can be applied once every week for about an hour. Hair serums made of amla juice, rosemary oil and green tea are also very beneficial. These products are also available in the market easily and quite affordably.
Other treatments for hair growth
Also known as vitamin B7, biotin is a water-soluble vitamin. It is in fact considered to be a hair growth vitamin. Biotin helps maintain protein levels in the scalp and enhance hair growth. Minoxidil formula for men and women are also considered to be an effective hair growth treatment ingredient.
A 10-minute hair massage with your fingertips or a quality hairbrush is essential for the health of your scalp.
Everyone loves to have healthy, voluminous hair. With changing lifestyle and degrading environment, it's no longer an effortless task to maintain good hair. One should treat it like it is a long-term effort and not opt for short-term quick fixes. Stay away from false claims made by some companies and misleading campaigns run on TV and newspapers. Also, remember that every hair type is different and has specific requirements. Refrain from blindly using products without consulting your doctor. Say no to fad diets and popping supplements without medical consultation. Healthy, lustrous and voluminous hair cannot be achieved merely by applying cosmetic products to your hair. A good diet, a healthy mind, and a stress-free lifestyle are some of the factors that assist hair growth.