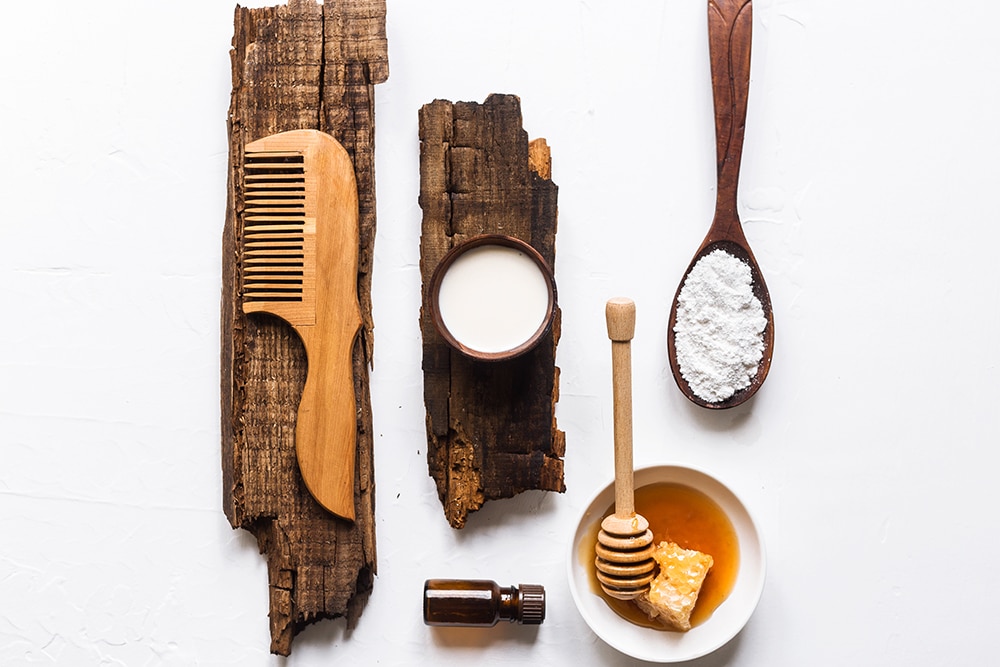 Your hair is the reflection of yourself. One can tell a lot about a person by having a look at their hair. Taking care of such an essential part of your body is a must-do thing that must be done daily for maximum efficacy. It requires routine practice and patience. But, if you take care of something for a long time, the results will appear quicker and better. Here are some natural hair growth tips that you can use.
How does it work?
Natural hair growth is actually pretty easy. It's like watering a tree. You water it, nourish it, and it will eventually grow out to be beautiful, strong, and long.
In this article, there are some basic practices that you can include in your day to day routine to improve your hair growth.
Best Tips for Natural Hair Growth
Massaging
Scalp massage can be used in combination with hair oils and masks to stimulate hair growth. It increases the strength of the scalp so that long and better hair grow naturally. You can also relieve stress and tension by taking the time to rub your scalp every day, as the activity is quite soothing. It is supposed to promote hair growth and thickens the dermal papilla cells over time.
Aloe vera
Aloe vera is widely used to cure hair loss as prooven by trusted sources. It also soothes the skin and helps the hair feel silkier. The hair follicles can be reduced and damaged by excessive application of the oil. A few days a week, you should apply pure aloe vera gel on your scalp and hair. Shampoos and conditioners that contain aloe vera are also other good options that you can try out.
Coconut oil
Coconut oil includes fatty acids that enter the hair shaft and prevent the loss of protein from your scalp. Coconut oil can be used before or after you have cleaned your hair, depending on your hair type. If your hair is generally greasy, then it is best for you to sit idle for a couple of hours before washing it. Then, massage your scalp. But just using coconut oil will not be enough to support hair growth. The quality and lustre of the hair will be enhanced, which has been proven by its use for centuries.
Viviscal
Viviscal is a natural hair growth aid that helps people that have thin hair to grow thicker and stronger hair. This pill is made up of a compound made up of calcium, vitamins and hazelnut, known as AminoMar C. It helps by regenerating new cells and repairing damaged cells by strengthening them. To see the effect, you have to take these pills twice a day for a total of six months.
Fish oil
Having omega-fatty acids will help you to strengthen the base of your hair because carbohydrates and proteins are used to nourish them, along with vitamins. Omega intake helps improve hair consistency and increases the diameter of individual hair strands. This decreases hair loss considerably.
Ginseng
Taking ginseng nutrients can stimulate hair growth by hair follicle stimulation. Ginsenosides are the active ingredients in ginseng and that are known to have a beneficial impact on the scalp. Use ginseng always as instructed, and make sure that you keep a constant check for any side effects.
Onion juice
You can say that the advantages of applying onion juice are worth it if one can tolerate its scent. Onion juice has shown its effectiveness in encouraging hair growth in patchy alopecia areata. Onion juice also helps in enhancing blood circulation. Add this juice to your hair, and then wait for a total of 15 minutes. It is best to shampoo after your hair after you apply it.
Rosemary oil
Rosemary is one of the first essential oils which has been used for hair growth and hair loss prevention. Rosemary oil encourages the growth of new hair and is ideal for the diagnosis of androgenic alopecia. Mix a couple of drops of rosemary oil in a carrier oil and then rub them on your hair and head before rinsing it. Do this a couple of times a week.
Geranium oil
Geranium oil can be used to promote hair growth and circulation. Add a couple of drops of hair mask into a bottle of olive oil. A few drops can be applied to your shampoo. Geranium oil can lead to strengthening, moisturization, and healing of your hair.
Lemon Juice
Fresh lemon juice or lemon oil can be used because they improve the quality and development of hair. Lemon oil will help you keep your skin clean and stimulate the growth of your hair. Add fresh lemon sage 15 minutes before shampooing to your scalp and hair. This lemon essential oil can be used as a hair mask along with carrier oil.