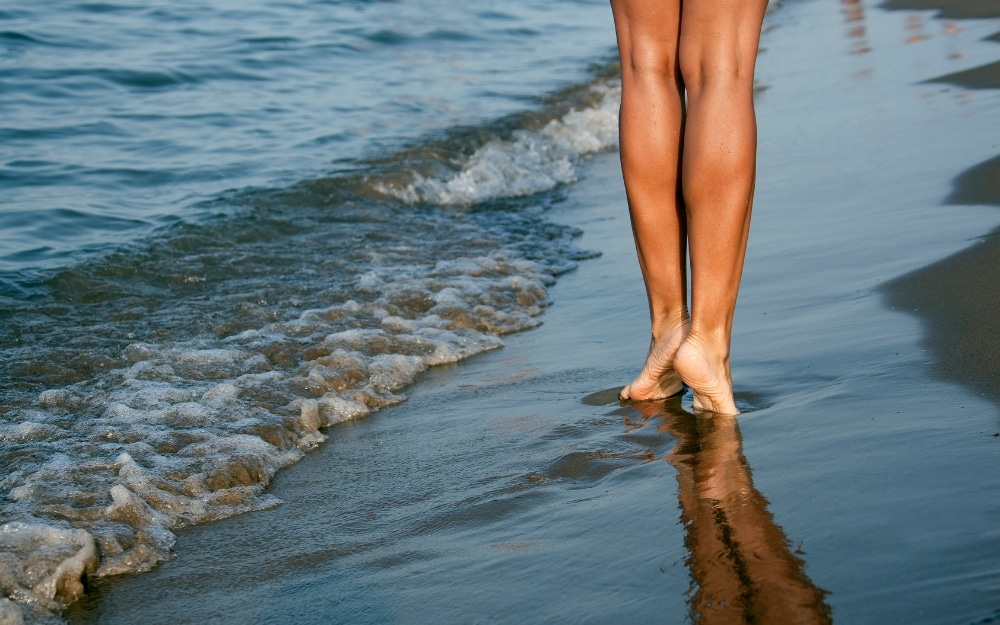 Keratosis Pilaris, more commonly known as strawberry legs, is a condition when the skin pores on your leg get clogged with dirt and oil, making the legs look like they are filled with small black strawberries. The main reason for strawberry legs is shaving. Other than shaving, this can also be caused due to keratin plugs on a hair follicle, dry skin, clogged pores, and Folliculitis. 
Finding alternatives to shaving is the most straightforward method to prevent strawberry legs but what can be done to the already existing marks and spots? This article will help you prevent future damage and help get rid of existing strawberry legs.
Lemon
To remove the marks from strawberry legs, lemon can be very helpful as it contains antimicrobial and antifungal agents. This will cleanse the skin completely and remove harmful bacteria from the skin.
Squeeze the juice of one lemon and mix with an egg white. Apply this mixture over the affected areas and rinse after completely dried. Repeating this process can reduce the spots by unclogging the pores and tightening the skin.
Epilator
Epilator is an alternative to shaving which can remove hair from the root, unlike shaving which cuts the hair follicle at the skin layer. This is what causes the pores to block dirt and oil to accumulate. Therefore, when an epilator is used, it pulls the hair follicle completely preventing strawberry legs and Folliculitis.
Baking soda
Exfoliation is very necessary when we consider strawberry legs. Exfoliation can remove the collected dirt and oil on the surface of the skin. Baking soda is a mildly alkaline product with high anti-inflammatory properties.
Applying a paste of baking soda and water to the areas and rinsing after they dry up is an easy way to unclog the pores and cleanse the skin.  Repeating this twice a week for three weeks can give you buttery soft and smooth legs.
Sugar and coffee scrub
A sugar scrub is the most effective way to get rid of strawberry legs. Mixing coffee grounds with sugar can create a rejuvenating process as coffee has anti-inflammatory properties which will reduce swelling around hair follicles and antioxidants which give the skin a smooth feel.
Jojoba oil
The best natural treatment for strawberry legs is jojoba oil. Massage a few drops of tea tree oil with jojoba oil after soaking the legs in warm water post-shaving to prevent infection of ingrown hair. Jojoba oil contains healing properties which will treat itchiness and drying of the skin. The oil will moisturize your legs and make them smoother.
Aspirin 
Aspirin which is found in your household is used as a remedy for acne. There can be instances where strawberry legs occur as a result of body acne. Therefore, we can use the same remedy to treat strawberry legs. 
Grab a few aspirins from your medicine cabinet and crush them to a smooth paste when mixed with water. Apply this paste of aspirin and water to the affected area and see how it drastically improves strawberry legs.
The first step to preventing strawberry legs is to moisturize before and after shaving or to switch to other hair removal methods. If you are someone with strawberry legs already, with these remedies you can totally reverse the symptoms to make it seem like they never even happened.