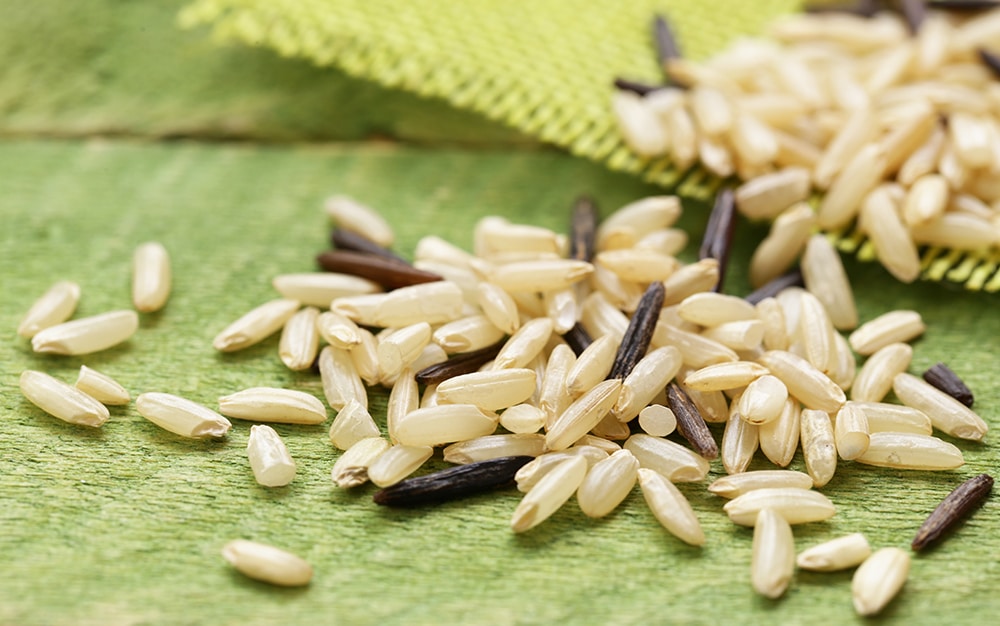 Rice powder is made from milling the rice finely. It is different from rice starch which is produced in lye by steeping the rice. Rice flour has been commonly used as a substitute for flour made from wheat. It has been used as an agent for thickening in various recipes. Rice powder could either be made from white or brown rice.
In Japan, rice flour is known as 'komeko', and there are two forms of rice flours available in Japan; glutinous and non-glutinous. Rice powder has also been used in the world of cosmetics and also helps in the cultivation of mushrooms.
Rice flour is often used in cuisines of Asian countries such as rice noodles, soups, and desserts. Rice flour is gluten-free and could be used as a substitute for wheat flour for those suffering from celiac disease. Rice is rich in minerals and has a high nutritional value; the benefits of rice flour are:
Protects your skin from UV rays
Rice contains elements such as allantoin and ferulic acid, which help to protect your skin from the damages that could be caused by exposing your skin to Ultraviolet rays. These agents can be converted into a natural sunscreen. Rice powder also has good anti-inflammatory properties which soothe the area of your skin that is sunburned and helps to prevent your skin from getting tanned. Make a mixture with cold milk and rice powder. This forms a thick paste. Repeat this process once a week, and you will see the changes that this mixture will bring to your skin.
Reduces dark circles
Rice powder is the best natural remedy that is available to help reduce those dark circles that appear under your eyes. Rice powder provides a cooling effect on your eyes. You can apply rice powder under your eyes as a mask by making a thick paste using castor oil, bananas, and rice flour. These ingredients in this pack help to brighten the delicate skin under your eyes.
Clears the skin
Rice powder helps to treat spots and blemishes caused by pimples, acne, wounds on your face. It also helps to treat the fine lines which appear on one's face due to ageing. Rice powders help an individual to retain the firmness and elasticity of their skin which makes them look fresh and youthful. You can mix about a teaspoon of rice flour with a bit of lemon juice and cucumber juice which forms a paste. This rice powder pack should be applied on your face and washed off when it dries up. This mixture could also be used to remove the tan line, which could be caused by being exposed to the sun for a long period of time.
Shiny and smooth hair – Hair growth treatment
Rice flour helps to tone and tighten your hair because of its starchy and granular elements. This helps to make one's hair smooth and shiny. When rice flour is used along with Fuller's clay, it forms a paste. Apply this on your hair as a hair mask and keep it on for 25 to 30 minutes and then wash it off with cold water. Using this hair mask regularly will help to improve the condition of your hair.
Cosmetics
Rice powder can also be used as a cosmetic product. It could be used as a face powder, body scrub, toner, natural deodorant, anti-ageing mask, etc. Rice powder is a good and cheap substitute for all the expensive beauty products available in the market. The rice particles absorb the oil that is produced by the pores on your face and can blend on the layers of your skin evenly. It also helps to close or cover the pores that produce oil.