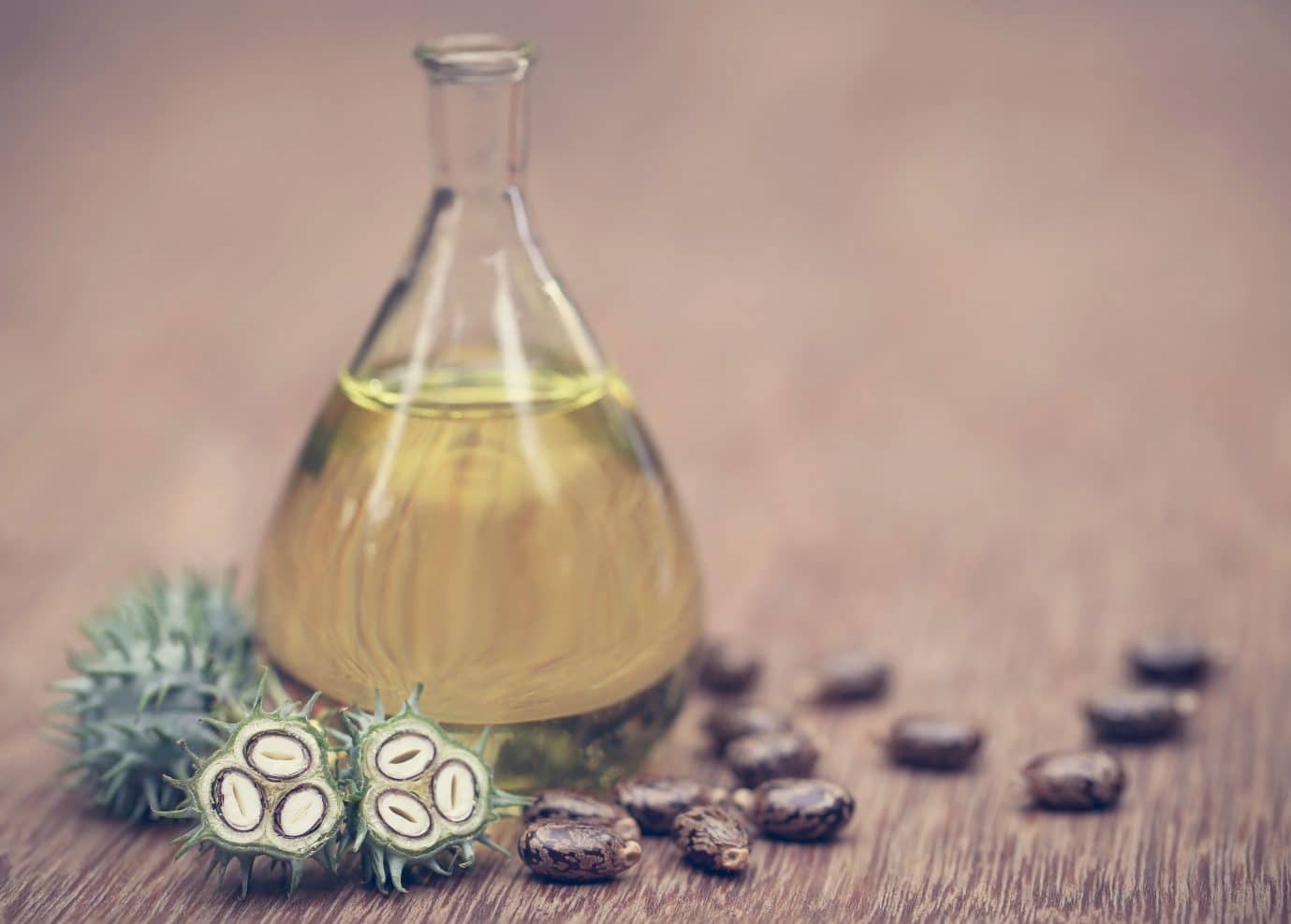 SO WHAT IS CASTOR OIL, AND WHERE DOES IT COME FROM?
Castor oil was first discovered thousands of years ago due to its many health benefits and since then it has been used by many people for a vast number of things. It was mainly because of its very effective properties that castor oil became famous in the manufacturing of skin and hair care products. But castor oil is not just beneficial for our skin, hair and other body parts – with time, people have also figured out other industrial uses of castor oil that we cannot go without.
So what is Castor Oil, and where does it come from?
Castor oil can be categorized as any other vegetable oil, except for the
fact that it is non-edible and cannot be cooked as it is not fit for human consumption. Castor oil is Oil pressed and extracted from castor beans, which in turn are collected from Ricinus communis plant or castor oil plant that is a species of perennial flowering plants in the spurge family.
Castor oil is almost colourless and sometimes may seem like a very pale yellow liquid. It has a distinct taste and odour, and the consistency of it is on the thicker side. That is why the boiling point of castor oil is comparatively high and goes up to a temperature of 313 °C (or 595 °F).
Castor oil is used in replacement of castoreum that is a yellowish exudate from the mature beaver castor sacs of North America and Europe. This is originally where castor oil's name comes from, that is from the word 'castoreum'.
Composition of Castor Oil
If I had to break it down into scientific terms, Castor Oil is one of the triglycerides or fatty acids that our body produces. Approximately 85 to 90 percent of fatty acid chains in castor oil's composition are ricinoleate. Oleic acid and Linoleic acid comprises 2-6 percent and 1-5 percent, respectively. α-Linolenic, Stearic acid, Palmitic acid, all of them contribute to 0.5-1 percent each. There are also other fatty acids like Dihydroxystearic acid, which are present in small amounts ranging from 0.2-0.5 percent each of the total composition.
Uses of Castor Oil
Every year almost 0.27 to 0.36 million tonnes of castor oil is produced for a variety of products. For example, other than its use in soaps and shampoos and other skincare products, castor oils are also required in the manufacturing of a bunch of industrial chemicals such as lubricants, hydraulic brakes and brake fluids. Due to its thick consistency, some of the paints, dyes, coatings and inks are also made from castor oil. Not just that, you would be surprised to know that despite its weird smell, castor oil is also used for manufacturing perfumes. Castor oils can also be used as a natural hair treatment.
Can Castor Oil help you with your ageing skin?
We all know that castor oil is beneficial for growing healthy hair but did you know that castor oil can also help you with your skin ageing?
Yes, it does! Castor oil's thick consistency is the primary key to preventing skin ageing. Its high density holds the skin uptight, preventing and reducing wrinkles in the skin and the fatty acids present in castor oil also moisturizes and enhances the skin leaving it smooth and glowing. Castor oil's antioxidant properties also help in detoxing the skin from the everyday dust and dirt, keeping it away and saving it from fast ageing.