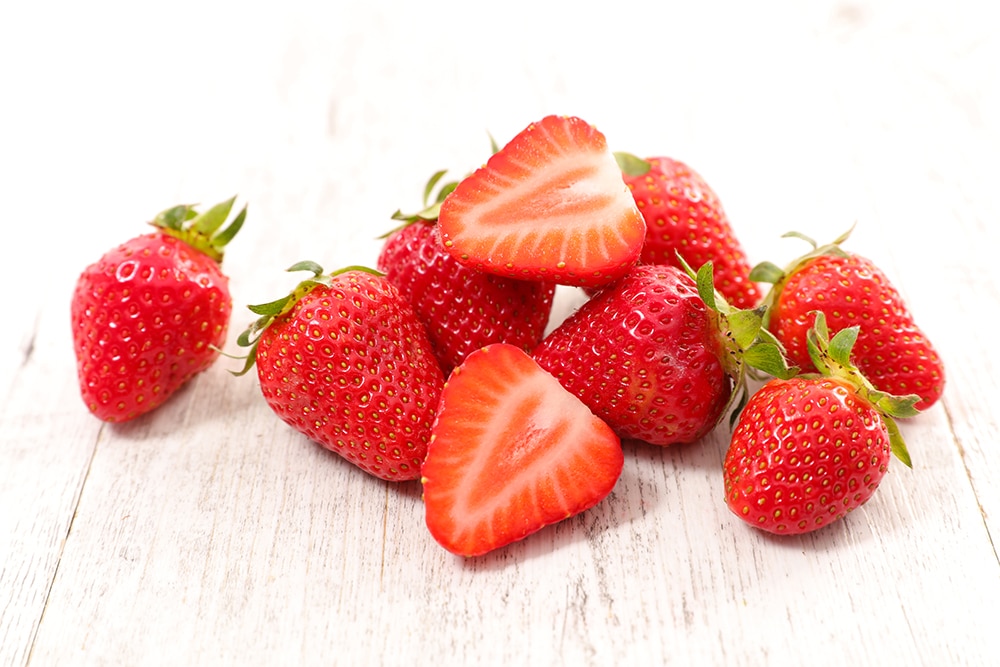 Strawberry is one of the most recognized flavors in the world, especially when chocolates and ice creams are considered. But few know the special properties that strawberries can have on your skin. Recent scientific developments have allowed physicians and pharmacists to deduce the organic properties of strawberry powder on a person skin.
Strawberry powder has been used by skin-care specialists all around the world to produce products that use all the essential nutrients provided by strawberries to help the face feel soft and smooth.
Strawberries have folic acid, vitamin C and many different strains of dietary fibers that make it essential to be applied in the skin to gain visible results quickly and effectively. Each of these elements of strawberry powder makes it attractive to people who are looking for good skin cream products.
The various health benefits of strawberry powder-based products are:
Anti-ageing
Ellagic acid is one of the most productive anti oxidizers in the world. This element is however found in abundance inside strawberries and its powdered variants. The name ellagic acid might put off some customers but believe it or not. It is one of the most essential natural acids that can reduce or prevent collagen destruction – which is the most common cause of wrinkle formation among middle-aged people.
MMP are enzymes that are present in our body that significantly boost collagen disintegration in our collection. Strawberry powder-based skin cream products are essential in preventing UV rays from entering our body and accelerating wrinkling of the skin.
Therefore, suggest someone who has wrinkled skin at younger ages to use strawberry powder-based creams to overcome the problem and gain younger-looking skin. This will help people to feel positive about themselves and enjoy their livelihood.
Good for acne-prone skin
Acne is one of the most common skin ailments among teenagers and young adults. This is caused due to oily skin and hormonal imbalances, which are both very common among the younger generations. One can feel a bit safe knowing that strawberry powder skin creams can provide the solution to this issue.
The enzyme sebum is created in our skin by the accumulation of sweat and other skin impurities. The build-up of sebum in the skin leads to the formation of acne, which can be difficult to reduce it the sebum formation is not controlled.
Thankfully, medicinal professors indeed have found a way to reduce sebum formation in the skin by using strawberries – one of the tastiest fruits in the world. Strawberries contain many acidic nutrients that help in fighting off acne build-up and lower the content of sebum in our skin to provide a clean, soft, and healthy skin with that makes you look beautiful.
Skin protection from UV rays
Everyone probably has read about the existence of UV rays that enters our atmosphere with sunlight. The ozone layer blocks UV rays in our atmosphere, but the issues of global warming and pollution are making things worse for mankind. Ozone depletion is now a serious issue.
This can cause many skin irregularities to happen, degrading its quality and the formation of wrinkly skin. Fortunately, the presence of ellagic acid in strawberry powder again saves the day and your skin by protecting it from harmful UV rays.
As one can see from the points above that the use of strawberry powder in our daily lives through skin cream products can help to drastically improve our looks and prevent us from looking older.