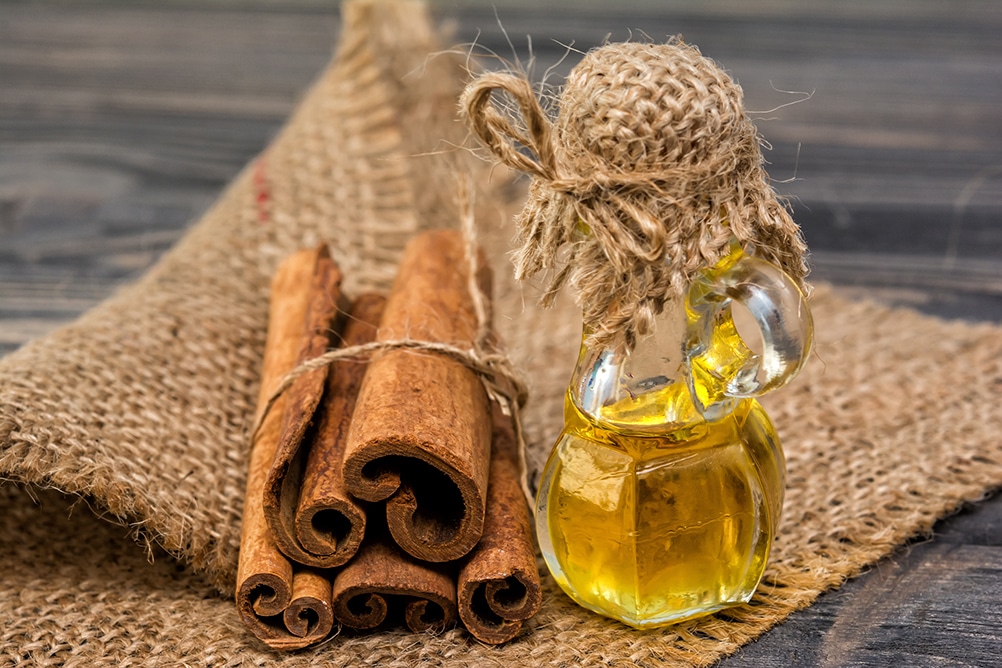 THE BEAUTY BENEFITS AND WONDERS OF CINNAMON OIL
Where does cinnamon oil come from?
Cinnamon is very popular as a spice and food additive but did you know that it yields a lot of health benefits as well? This valuable spice has been seen as a symbol of wealth and nobility during the Middle Ages and in ancient Egypt. Two main varieties of essential oil that are extracted from the cinnamon plant are the cinnamon bark essential oil and the cinnamon leaf essential oil.
Cinnamon essential oil's chemical contents are Eugenol, Cinnamaldehyde, Eugenol Acetate, and Cinnamyl Acetate. It's best known for culinary and aromatherapy applications but it also offers a diverse range of benefits for the skin and overall health. Let's get to know the essential benefits and uses of this precious essential oil.
Some Interesting Facts about Cinnamon
The cinnamon plant originated from Sri Lanka and it has been mentioned in Chinese writings that date back to 2800 BC.
The top producers of cinnamon are Indonesia and China.
Cinnamon oil is extracted from the Cinnamon tree with the biological name Cinnamommum Verum.
The Essential Benefits and Uses of Cinnamon Oil for your Skin and Hair
These are the amazing benefits and uses of cinnamon oil for the skin and hair:
1. It delays the aging process.
Cinnamon oil prevents the glycation process which results in skin wrinkling. It also has anti-oxidants that delay the aging process.
2. It promotes hair growth.
This wonder oil effectively stimulates the scalp. Simply mix it with honey or coconut oil and apply on hair as a mask at least once a week.
3. It speeds up the wound healing process and heals fungal infections.
Cinnamon oil can be used to promote faster healing of open wounds by taking it orally instead of topical application. Nevertheless, it provides great relief from fungal skin infections and thrush.
4. It heals dry skin and helps fight acne.
Dermatologists like Dr. Marina Peredo attest to the fact that cinnamon oil fights acne and clears the skin because of its cleansing properties. It also heals dry skin due to its astringent and antioxidant components.
5. It acts as a lip plumper.
This essential oil is proven lip plumper which is good news for women. Simply blend it with a few drops of organic olive oil and you'll have instant homemade lip plumper.
Other Great Benefits of Cinnamon Oil for your health
6. It is a great immunity booster.
Cinnamon oil contains antioxidant polyphenols and great amounts of calcium, fiber, iron, and manganese that boost the immune system.
7. It protects you from gum disease and oral problems.
It safeguards you from oral cavities and tooth decay by simply mixing it into your favorite toothpaste or adding a drop in your toothbrush.
8. It stabilizes blood sugar levels and improves digestion.
Studies have shown that this valuable oil improves the levels of hemoglobin AIC among patients with type 2 diabetes. It also helps with indigestion just simply put a few drops in hot water or tea before consumption.
9. It helps augment weight loss and curbs your cravings for food.
A research made in the University of Michigan Life Sciences Institute proved that cinnamaldehyde, which gives cinnamon oil its distinct flavor, makes fat cells burn energy. The said research indicated that the essential oil helps in augmenting weight loss and by using it when fasting. It also curbs your food cravings and prevents you from overeating.
10. It's an effective anti-depressant and has an energizing and stimulating effect.
Cinnamon oil's sweet and spicy hot scent makes it a popular choice for aromatherapy purposes. It has an energizing effect, uplifts the mood, relief from stress, and reduced symptoms of depression.
Potential Side Effects
Cinnamon oil has contraindications that everyone should be aware of. The side effects may include contact dermatitis, nausea, headache, fatigue, and diarrhea. If taken in large doses it may cause liver damage, mouth sores, increased cancer risks, breathing problems and may interact with certain medicine like anticoagulants.
The valuable essential is highly popular not only for its medicinal benefits but also for aromatherapy and by being a flavor booster for food and coffee. It has antimicrobial, antibacterial, antifungal and antiseptic properties that benefit the skin, hair and overall wellness. However, it should be used with extra caution and pregnant women, as well as children, are advised to consult the doctor first before using it.