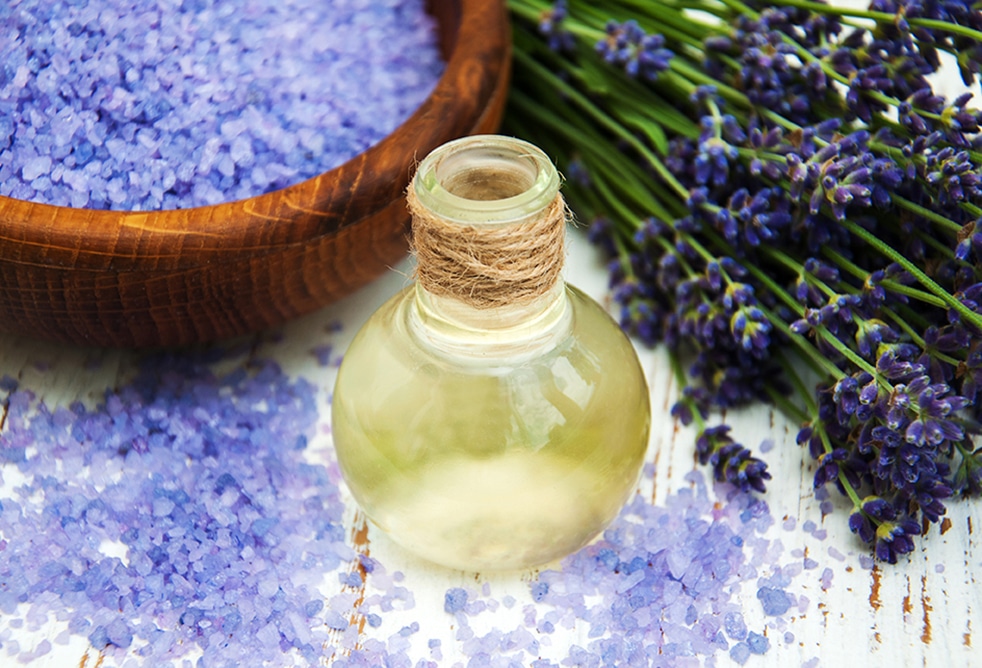 WHY LAVENDER OIL IS GOOD FOR MY SKIN?
The smell of lavender is always a welcoming one and relaxing to the senses which makes it a very popular scent and essential oil. It has a superstar status and you're almost always sure to find a lavender-scented perfume, shampoo, soap, fabric softener, lotion, and air freshener in your local grocery store. Its consistent popularity is mainly due to its countless health benefits like the ability to heal wounds and treat anxiety disorder and skin disease. Countless studies attest to its numerous advantages and how it helps to alleviate health problems for the young and old alike. Let's get to know more about lavender oil and its many uses and health benefits.
Where does Lavender Oil Come from?
Lavender essential oil is produced by distilling lavender flower spikes and a mixture of linalool, linalyl acetate, and other phytochemicals. It comes in two forms: the flower oil and the spike oil. The former is colorless, water-insoluble and has a 0.885 g/ml density while the latter has a density of 0.905 g/ml and distilled from Lavandula latifolia, a lavender variety that's common in the Mediterranean regions like Portugal, Spain, and Southern France. Bulgaria is the top lavender oil producer in the world based on 2011 statistics. Ancient Egyptians used lavender oil for mummification purposes while the Romans were the ones who brought the lavender plant to England. It is known that one acre of lavender plants produce up to 20 pounds of lavender essential oil. The healing powers of lavender oil were first documented scientifically by Rene-Maurice Gattefosse, a French chemist and scholar and who is also regarded as the Father of Aromatherapy.
What are its benefits?
These are just some of the benefits of lavender oil for your skin:
1. It has antiseptic and anti-inflammatory ingredients.
Lavender oil is widely used to treat wounds, cuts, burns and insect bite. Just pour a few drops of the wonder oil on the affected area to stop the swelling and eliminate the pain.
2. It promotes hair growth.
A research done in 1998 indicated that the use of lavender oil for at least seven months resulted to considerable hair growth of more or less 44% among those with alopecia or male pattern baldness.
3. It prevents fungal infection.
A study by the Journal of Medical Microbiology found that lavender oil has a powerful anti-fungal effect that prevents skin and nail infections like ringworm and Athlete's foot.
4. It prevents acne, eliminates dandruff and heals dry and chapped skin or lips.
It has anti-microbial properties that prevent itchy scalp and dandruff. It also clears acne and prevents acne breakout. Simply mix lavender oil with coconut oil or dilute with witch hazel and use it as a facial toner.
What Are the Other Common Uses and Benefits of Lavender Oil?
Aside from the many benefits of lavender oil for your skin, these are the other common uses that one can derive from it such as:
5. It lessens anxiety and has a calming effect.
The use of lavender oil is said to have a positive effect on one's moods and has a relaxing and calming effect.
6. It combats insomnia and helps you get a good night's sleep.
It is popularly known to reverse the symptoms of insomnia and promotes a good slumber, owing in part to its calming effect to the senses.
7. It's popularly used for aromatherapy and massage therapy.
Lavender oil is commonly mixed in fragrances, scented candles and potpourri or dried petals and spices. It's also widely used in wellness spas for massage therapy.
8. It treats motion sickness by placing a few drops on the tip of the tongue, behind your ears or on the navel area.
This soothing wonder oil is used to treat nausea and motion sickness by placing it in strategic body parts.
9. It's a great flavor enhancer that you can add to your favorite salads, desserts and even on tea or water.
Foodies and tea lovers love it and it's used liberally on selected food choices as a flavor booster.
Potential Side Effects
Despite being highly popular, lavender oil has its share of adverse effects. These are the following:
• It may cause skin irritation and contact dermatitis when applied topically.
Some people may not react positively to lavender oil and may develop skin allergies and irritation.
• It may result in an increased appetite.
While lavender oil may be a great flavor booster it may also have an adverse effect in your eating patterns.
• It could cause constipation and headache.
Some may experience side effects like being constipated upon the use of lavender oil.
• Lavender oil in soaps or shampoos may cause breast development in young boys.
While chances may be rare, there is a tendency in abnormalities like breast development in young boys who are exposed to lavender-infused products.
• The use of lavender oil may cause nausea and vomiting.
Some people may feel nauseous and very ill upon using this essential oil.
Lavender oil has many health benefits and uses way back in ancient history. It has a proven track record of anti-fungal, anti-microbial and antiseptic properties. It's also commonly used for aromatherapy. However, it also has side effects like nausea, vomiting and allergic reaction. It's best to seek medical advice before using it especially if you're pregnant, a breastfeeding mother, or before using it on children.