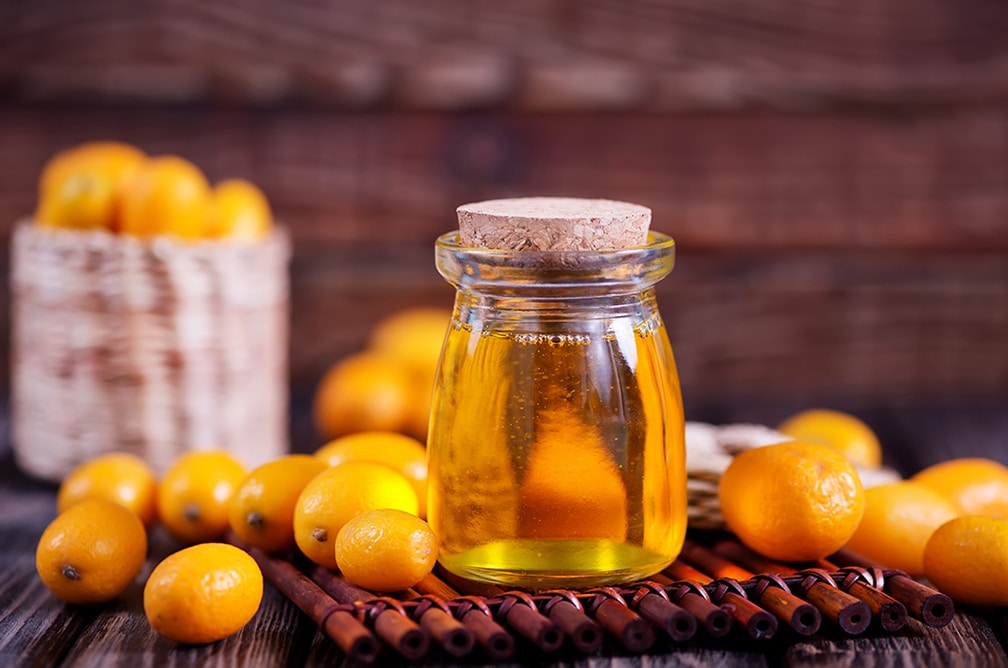 WHY MANDARIN OIL IS GOOD FOR MY SKIN?
In the bewitching realm of nature, various oils remain one of its biggest miracles. They naturally alleviate all sorts of diseases, making them a very interesting topic of discussion. How does this process happen? Why do we tend to use more industrial pharmaceutical products rather than what mother nature has already provided us with? All these questions spark curiosity all over the world.
Where does mandarin oil come from?
One of these healing oils, Mandarin Oil, happens to be among these magical cures. The fruit, Citrus reticulata, brought to Europe around the year 1805, now is one of the biggest agricultural phenomenon in Southern Europe. The oil is derived from the previously mentioned mandarin oranges, and it is widely acclaimed to be an amazing healing product. It is the sweetest among all natural oils, and also provides a sense of tranquility to the people that use it. It can be used for both physical and emotional matters.
What are its Benefits?
There are many other reasons why people use this oil, one of them being health benefits.
1. Reduces the Appearance of Scars.
It is capable of doing this because it has an abundance of Vitamin E. Vitamin E is a powerful antioxidant which repairs and nourishes skin. It serves as a great help in preventing infections, namely fungal or viral. It highly reduces UV damage to skin, and reduces toxins produced by the metabolism. It helps with acne, psoriasis, and overall aging effects. If you use this oil regularly, you might as well say goodbye to stretch marks and cellulite!
2. It helps with Inflammatory Matters
Secondly, it alleviates breathing problems, coughs, and congestion. A few drops of this oil will do it!
3. Blood Circulation and Cell Growth
It also helps a lot regarding this matter. This will help with rheumatism and arthritis. Moreover, it serves as a huge helps with cell growth. It promotes the growth of new tissues and speeds the healing of wounds.
4. Helps with Hepatic Matters
Another great benefit from Mandarin Oil is the hepatic one. It protects the liver from infections and makes it function better. It is also known as a relaxant, and it helps with calming various disturbances. We can imply that its sedative effects are ethereal! Moreover, it boosts the immune system like no other oil. It prevents illnesses and diseases, so after using it on a regular basis, say goodbye to them! It also helps with balancing acidity and base levels in the stomach.
Mandarin Oil is used by all ages, for a variety of purposes. It is an attractive product thanks to its benevolent aroma, moreover it can also leaves a trace of sweet perfume anywhere it may be used. It can help with emotional tantrums of all sorts, anxiety, stress, and so on. As one can deduce, the beneficiary health effects caused by this oil are many in number. There are little to no side effects of using Mandarin oil, namely phototoxic ones. Hence, individuals with sensitive skin are advised to use this oil in mixture with others such as a carrier oil. Pregnant women or ones that are breastfeeding are not advised to use mandarin oil.
Other Uses of Mandarin Oil
It has a great use in aromatherapy. It can be used as a mixture with other oils and create combinations that smell heavenly. This can be used as a great tool to alleviate stress. The splendid aroma shared for anyone in a close radius is to die for! It's lovely and rather easy to use. In total, this oil is known to be increasingly beneficiary to anyone who wants to use it. If we start from physical benefits to emotional ones, it is definitely a never-ending list.