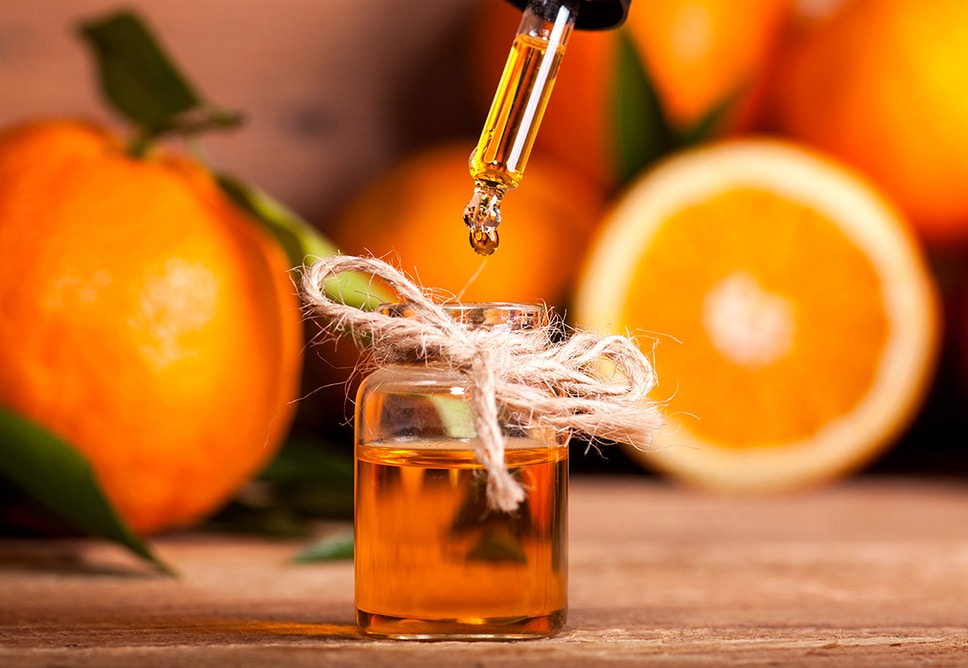 Mother Nature has provided the most beneficial remedies to people. Every cure can be found in her forests, which are tangled in wonder and plants of different kinds. They stimulate a healthy life and are pleasant to use. Many of these remedies include natural oils such as Orange Oil. It can be found everywhere in the world, it's super easy to use, and it will help you in ways you cannot imagine!
Where does Orange Oil come from?
This oil is derived from Oranges, which are said to originate from South-Eastern Asia. They were not carried to the Mediterranean horizons until the late fourteenth century. Currently, they truly are a worldwide trend. They are considered to be one of the most delicious fruits. Simultaneously, anything produced from them is rather beneficiary for the mind and the body. It's used for medical purposes and aesthetical purposes alike. The smell of it alone can leave you feeling a deeper sense of tranquility within yourself.
What are its benefits?
Orange oil is used for many reasons, among those health issues. In the first place, it proves wondrous to your skin.
1. Reduces the Appearance of Scars.
It reduces the appearance of scars because it consists of a lot of Vitamin E. Vitamin E is a powerful antioxidant which repairs and nourishes skin. It especially helps as a facial cleanser, and will help you out with your oily skin. It serves as a great help in preventing infections, may they be fungal or viral. It highly reduces UV skin damage, and reduces toxins which are produced by the metabolism. It also helps with acne, psoriasis, and overall aging effects. It has a tremendously positive effect on stretch marks, so you might as well start using it regularly! , try using deOrta face scrub. It totally kills harmful bacteria in your skin through its antioxidant powers.
2. Enhances Mood
There are many other health benefits from using Orange Oil. It highly enhances your mood since it works as an antidepressant. It alleviates inconveniences caused by allergies, and it makes the user feel lighter, try using deOrta face scrub
3. Helps with Dental Hygiene
Because Orange Oil kills bacteria, it can help with your dental hygiene. Say goodbye to gingivitis, mouth ulcers, and bad breath!
4. Serves as an Anti-inflammatory Product
It has anti-inflammatory properties, it can help with Arthritis. Additionally, if you're a clean freak, then look no further. Orange Oil can replace all of your home disinfectants. It has amazing properties that will abolish bacteria in your house!
Other Uses of Orange Oil
It is widely acclaimed to be one of the best remedies when you're food poisoned. It has antibacterial properties and through those it fights anything that might upset your stomach. It is also used to treat anxiety and stress through aromatherapy. It can be used as a mixture with other oils and create combinations that smell heavenly.The only side effects known are the phototoxic ones. This oil may not work the same on all kinds of skin, therefore you should find what personally works for you best. It helps with other kinds of health problems such as constipation and depression. It highly improves your mood and can be called a detox oil.